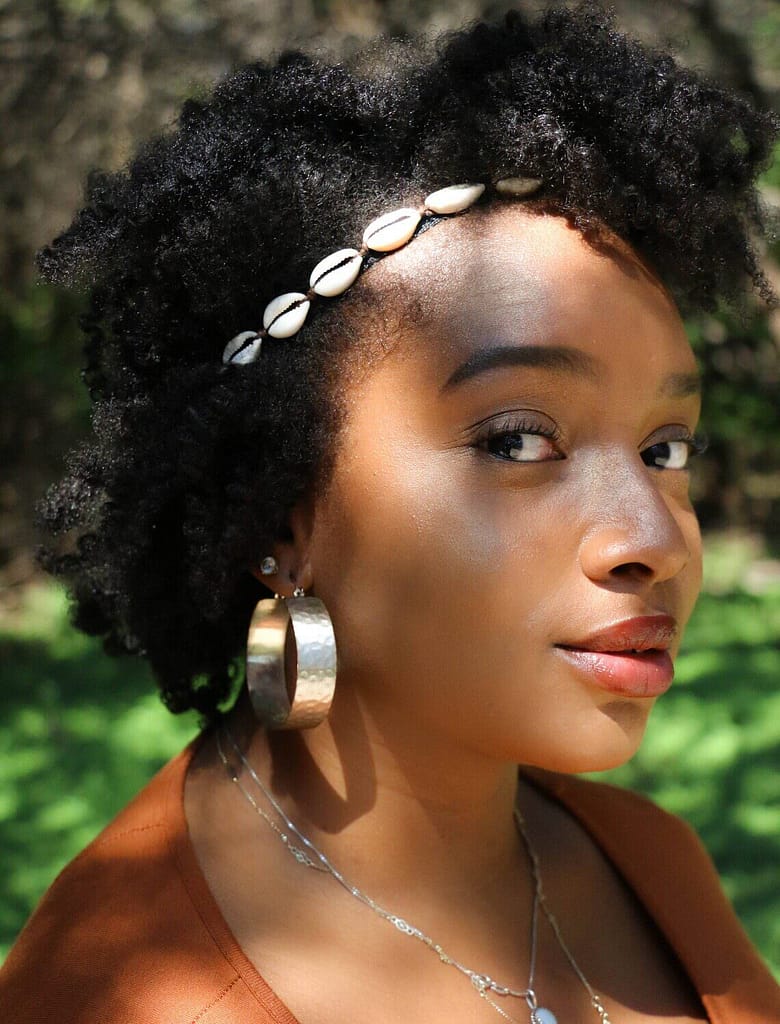 Accented Glory
About
At Accented Glory we noticed that hair accessories in retail stores catered to young girls and were not natural hair friendly. This void inspired us to create a brand that offers hair accessories for adult women with natural hair, created with materials that minimize damage to textured hair, provides a comfortable wear, and endures natural hair care regimens.
We choose fabrics and materials that don't cause friction with kinky, coily, and curly hair and assist in maintaining healthy tresses.
We test wear our designs to ensure they are not only stylish but comfy.
Cowrie Shell Adjustable Headband
NO MORE headband headaches! You control the tension with Accented Glory's cowrie shell adjustable headbands.
These headbands are "natural hair friendly"; created with fabrics and materials that minimize damage to kinky, coily, and curly hair.