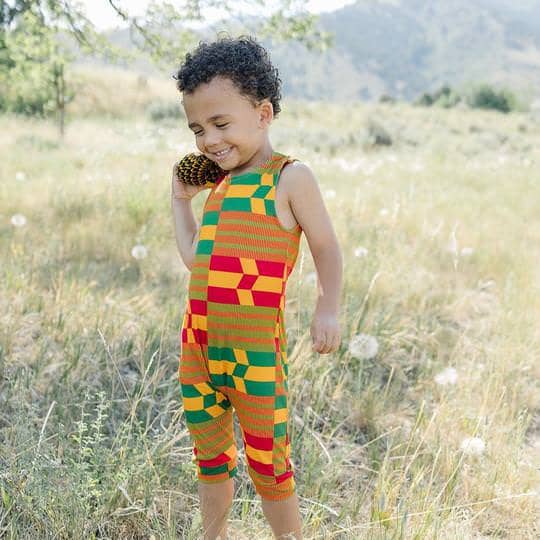 Ade + Ayo
About
Right now, across the spectrum of objects a child interacts with in the home – from books and clothing to décor and toys – the African voice is missing from the average home.
Ade + Ayo closes this representation gap by providing you with beautifully crafted African-inspired children's goods that are comfortable and practical for your children, while remaining modern and affordable for you.
I love bringing the warmth, vibrance and joy of African cultures to your home through beautiful and practical pieces you and your baby will love.
– Temidayo
Adehye Jumpsuit
The Adehye print is our take on kente cloth, a Ghanian woven textile made with strips of silk and cotton.
Traditional kente weaving is done on a wooden loom and kente cloth was historically worn by royalty.
We've named this print "Adehye," meaning royalty in Twi (Ghanian language).