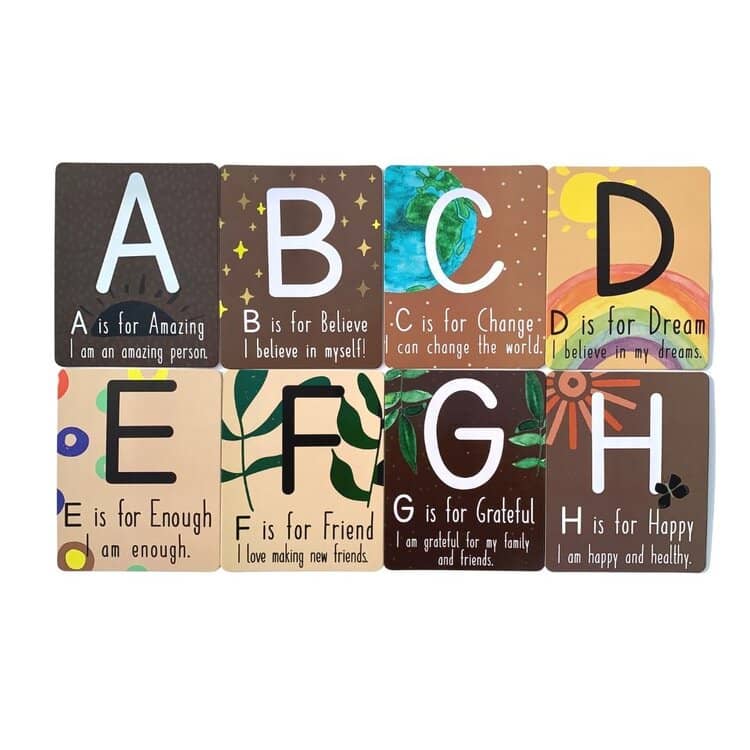 Kids for Culture
About
Our products are created to help children feel good about themselves, their families, and their communities; while also exposing children to differences, unfamiliar things, and experiences beyond their immediate lives.
We believe teaching diversity increases cultural competence, which in turn allows children to be empathetic to the experiences of others.
Alphabet Affirmation Flashcards
These 26 positive affirmation cards will help your child develop a healthy sense of self, as well as, a positive mental, social, and emotional mindset.
Each card is beautifully illustrated to mirror different skin tones. Each card is finished with matte lamination and child-friendly rounded corners.