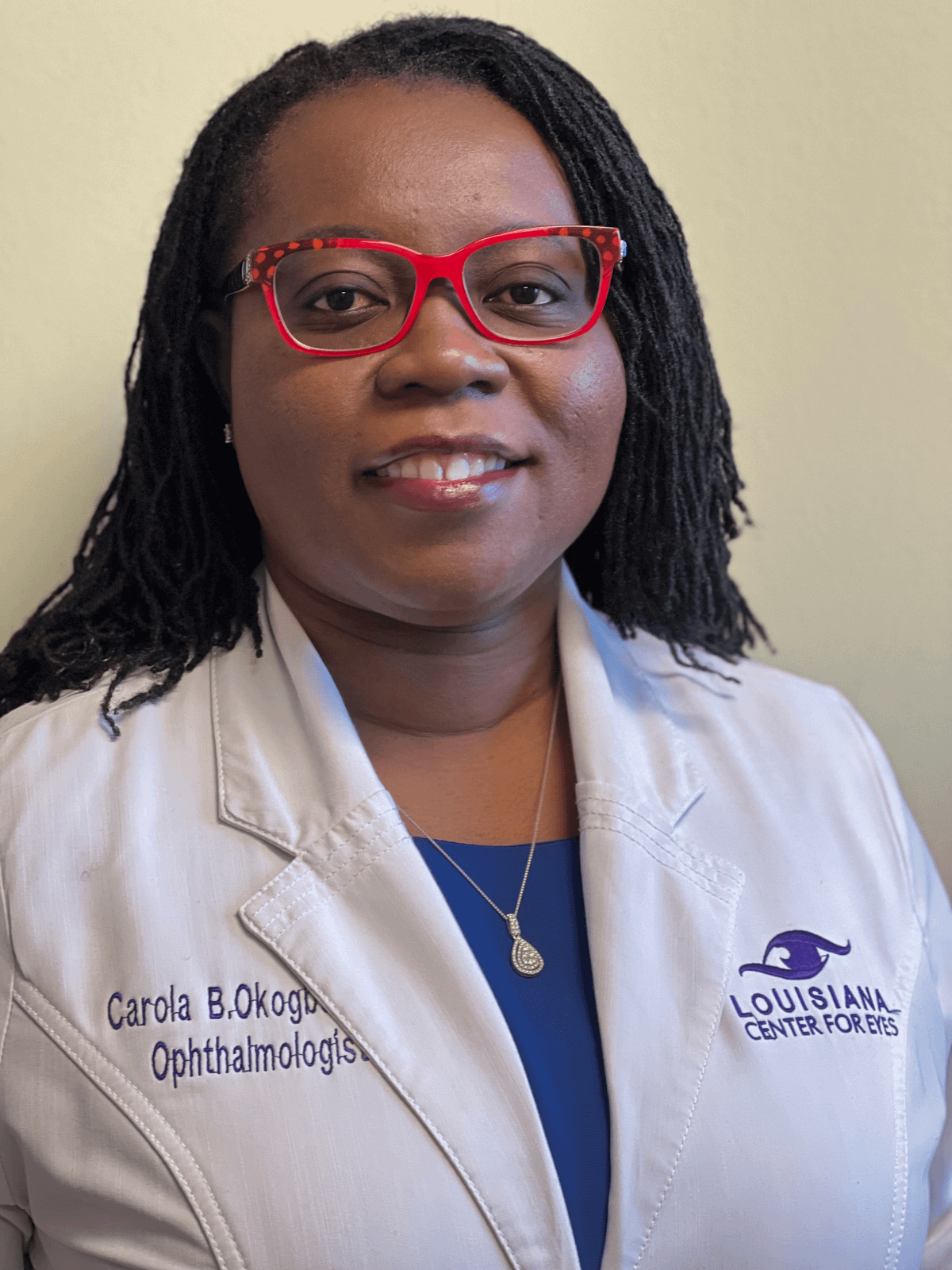 Carola Bazile Okogbaa
About
Dr. Carola B. Okogbaa is a board certified Ophthalmologist serving in Baton Rouge, Louisiana. She is also the CEO and founder of Louisiana Center For Eyes.
She received her undergraduate degree in Biology at the University of South Florida in Tampa, Florida. She went on to complete her medical degree at Creighton University School of Medicine in Omaha Nebraska. Dr. Okogbaa then completed a one-year internal medicine training at Scott and White Memorial Hospital in Temple Texas. She then completed her Ophthalmology residency at Tulane University School of medicine.
Board certified by the American Board of Ophthalmology, Dr. Okogbaa specializes in the medical and surgical treatment of eye diseases. She helps individuals achieve their best vision and maintain a healthy eyesight.
Dr. Okogbaa and her staff are ready to help you meet all of your vision needs.
Location
7855 Howell Boulevard, Baton Rouge, Louisiana