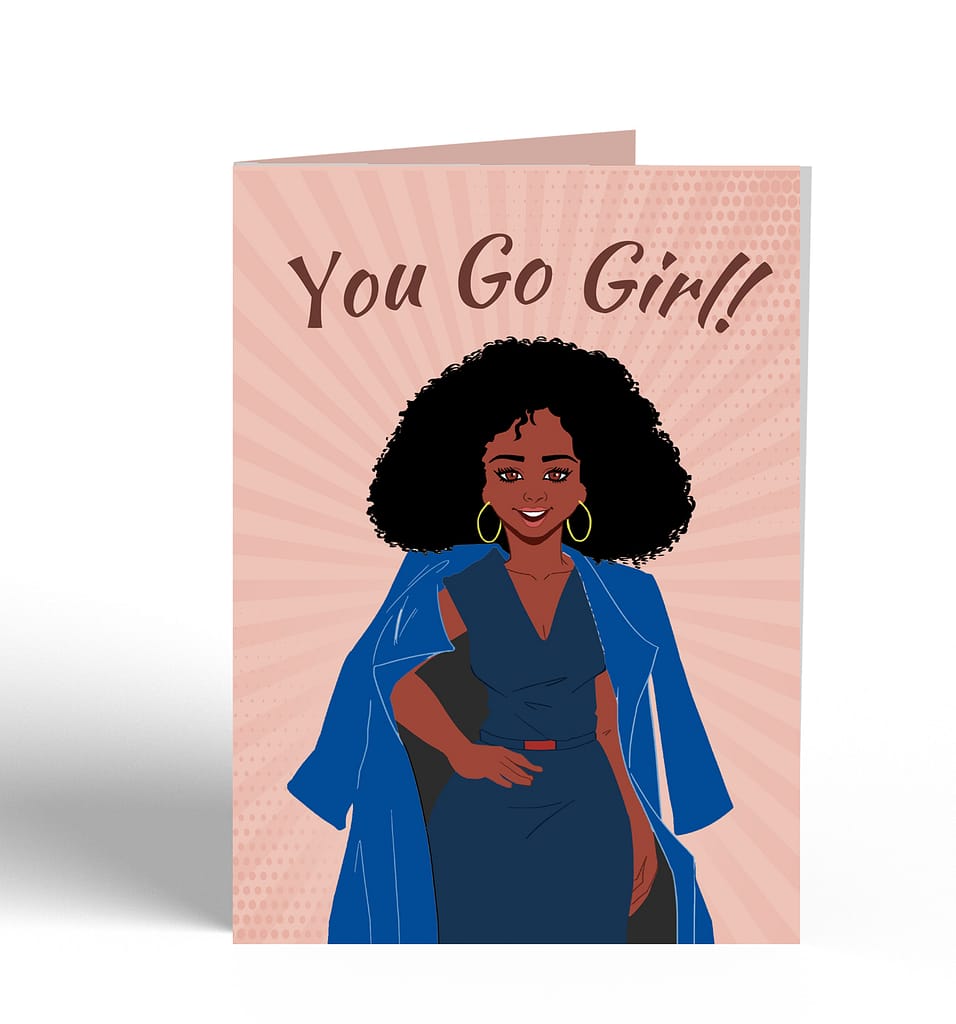 You Go Girl Co.
About
You Go Girl is a greeting card company dedicated to melanated women and girls who deserve special notes just for them.
This card company was designed to fill the missing space in the greeting card market and appeal to millions of women of color throughout the world.
It's our mission to provide greeting cards on many retail shelves that represent the person purchasing it and/or receiving.
You Go Girl Greeting Card
Congratulatory Greeting Card for Women.
Inside content: If doing the damn thing was a competition, girl, you would win every time. I see that you're striving and meeting your goals while looking so divine. It's never easy being the best, but you knock it out of the park every time. You deserve it all and sooooo much more. Although this isn't a diamond or pearl, I wanted to give you a little something something to say, "YOU GO GIRL!"