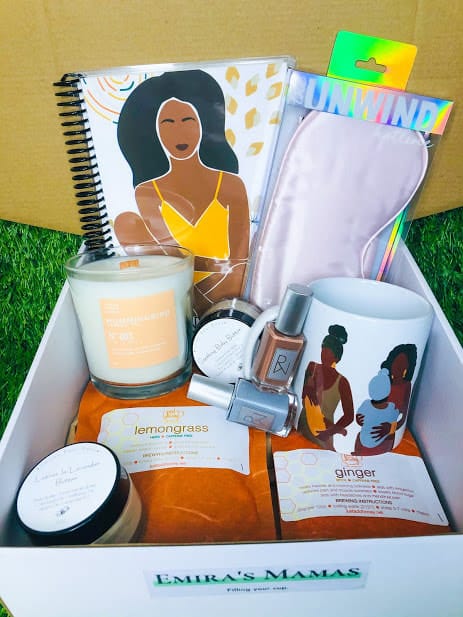 Emira's Mamas
About
Emira's Mamas seeks to empower all amazing new parents that are transitioning into parenthood through advocacy, self-care, postpartum recovery and education, and community.
Diamond Evita, the creator, is a pediatric occupational therapist and a trained doula.
After seeing a lack of support in breastfeeding and the transition to parenthood in the community, she wanted to share the mental load with mamas, birthing persons, and their partners, from the first-time mama to the mother of four.
"As a black woman, I especially seek to show black parents and women of color that they are loved and valued…no matter what society says."
Beloved
This custom package "Beloved" includes spa products (nail polish, candle) and products to nurture your body and soul (tea, scriptures and affirmations, prayer journal, body butters for you and the little ones).
Products feature black-owned and woman-owned products, as well as holistic and natural products.