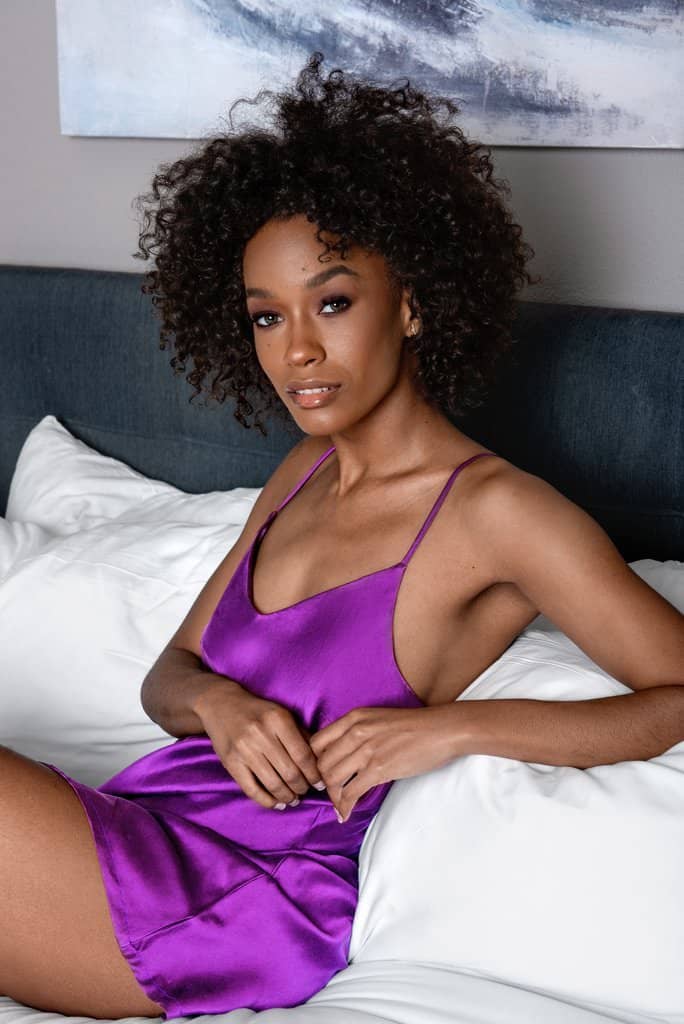 Ejona Label
About
Our mission at Ejona is to bring a timeless wardrobe essential into every woman's wardrobe.
Our styles are created with every woman in mind; modern yet stylish, loose fitting to allow for unrestricted movement, comfortable enough for sleeping, lounging and everything in between.
SEWA - Silk Camisole Dress - Pink
Our Sewa slip dress features a scooped neckline, slim fit and is finished off with slender straps.
This dress is delicately designed for sleep lounge and everything in between.
Pair with the silk robe for a relaxed weekend in.
Alternatively, style with ankle boots and a blazer for an edgy take on daytime dressing; or pair with white sneakers for a fun casual look.