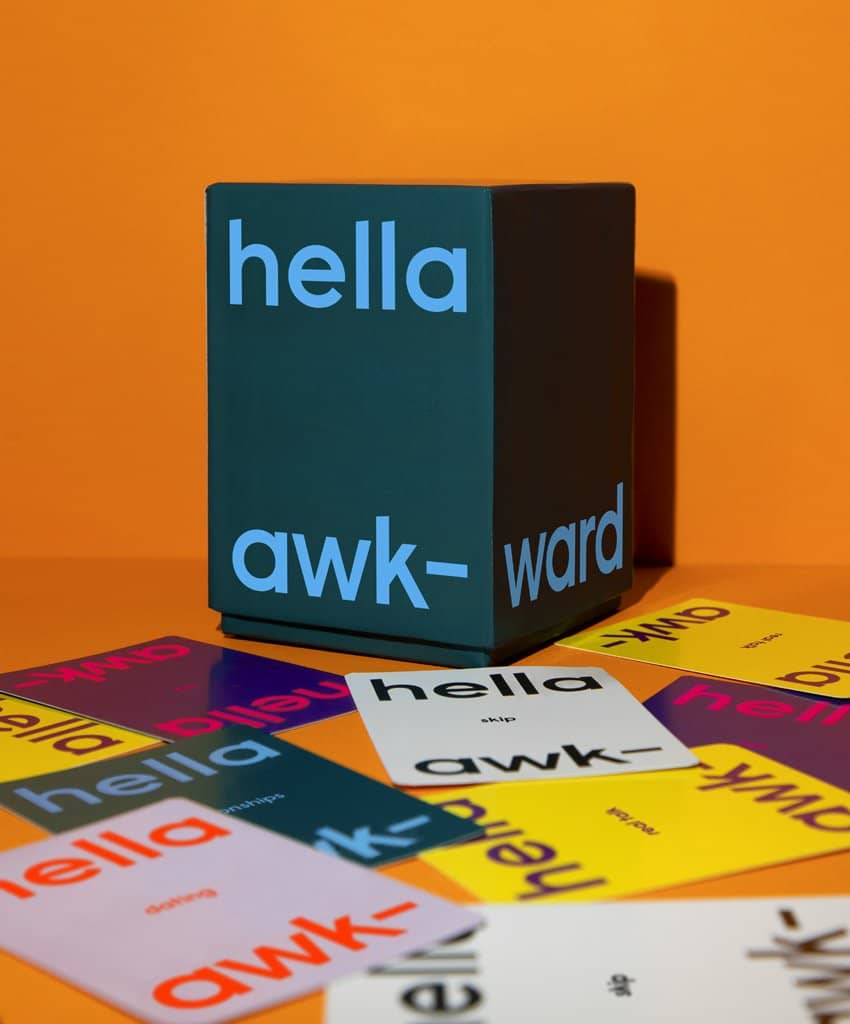 Hella Awkward Card Game
About
A card game made to deepen connections and stimulate memorable moments all while having a damn good time.
Perfect for the early dating stage, the long term relationships, and the best of friends.
Bring it to the cookout, take it on that girls trip, or leave it on your coffee table to spark convos wherever you are.
Hella Awkward Card Game
The game includes 140 thought-provoking questions in 4 categories including real talk, dating, relationships, and sex.