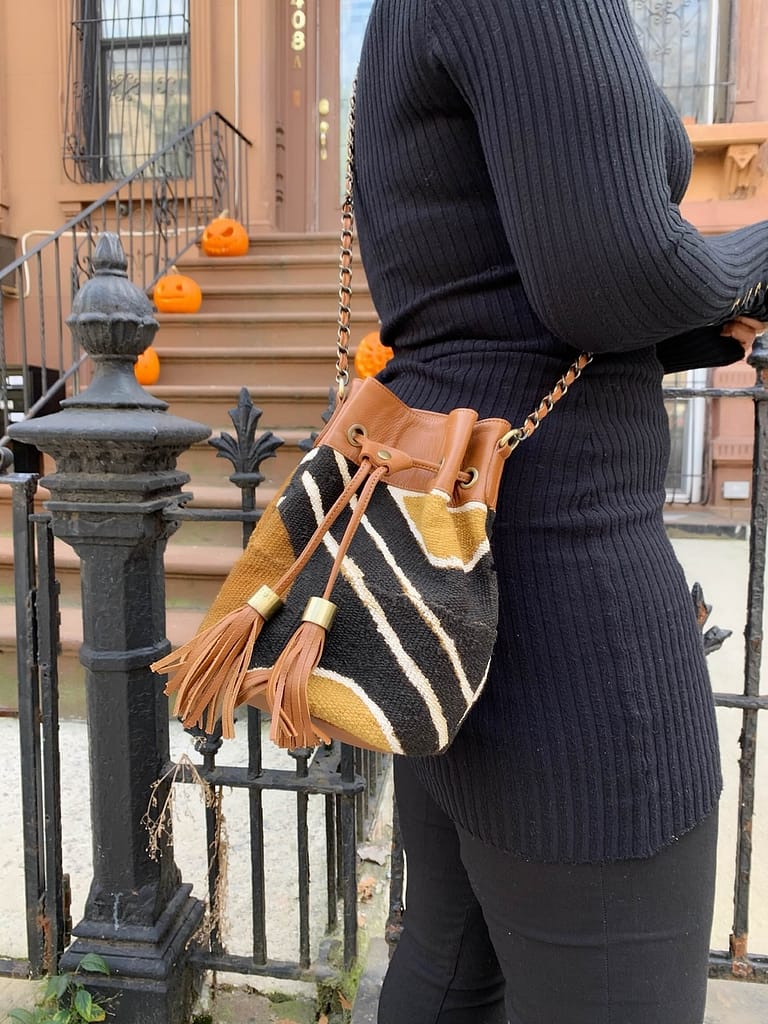 Ivory B.
About
Promoting high end African art craft is important for Ivory B. That's why each piece features authentic Mudcloth from Mali.
Ivory B. made the choice to produce the bags of the brand in Morroco to join knowledge and quality of the leather to the authentic African Mudcloth fabric.
Bags are designed in Brooklyn, while their components are sourced from distinct regions, and different countries in the Motherland. When you carry an IVORY B Bag you are carrying a physical representation of the multiple life stories you yourself are carrying.
Naya Bag Marron
The Naya Bag is the drawstring crossbody of the Manding collection.
With 2 pocket inside one for a quick access to your phone and one zipped to secure anything.
The Naya bag can be closed with its drawstring but also with the magnetized button to secure quickly your belongings in the subway.