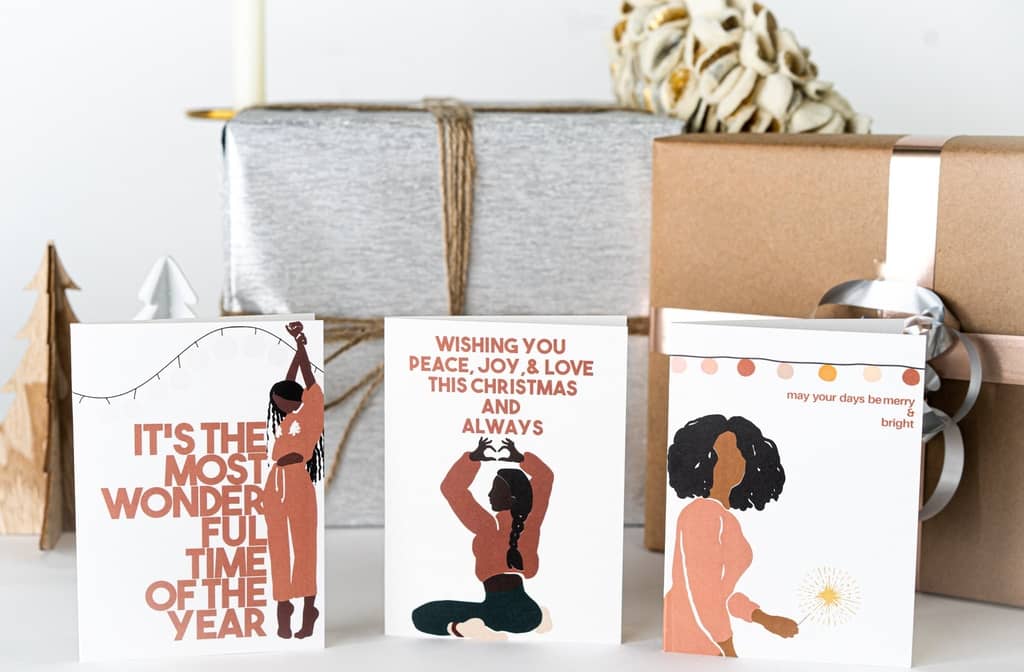 Kindred Paper
About
Kindred Paper Co. re-introduces you to the paper greeting card. Our cards are uniquely vibrant, specially high-vibrational, and create a lasting impact with a single act.
We love us for real. We show up for each other. We're in our feelings and we're passing it on. We invite you to join us in bringing the joy.
We emphasize transmitting positivity and activating all of our natural senses through the simple, yet powerful medium of greeting cards.
We're on a mission to breathe fresh air into the tradition of sending, writing, and gifting. We inspire delight with our greetings that are as genuinely expressed as they are beautifully crafted.
"Dreaming of a Melanated Christmas" Boxed Set
These earth-toned holiday card set featuring these lovely boho ladies will bring warmth and joy from you to the loved ones on your list.
Share our beautiful image with everyone you know. Because we deserve to be seen this time of year and for always.