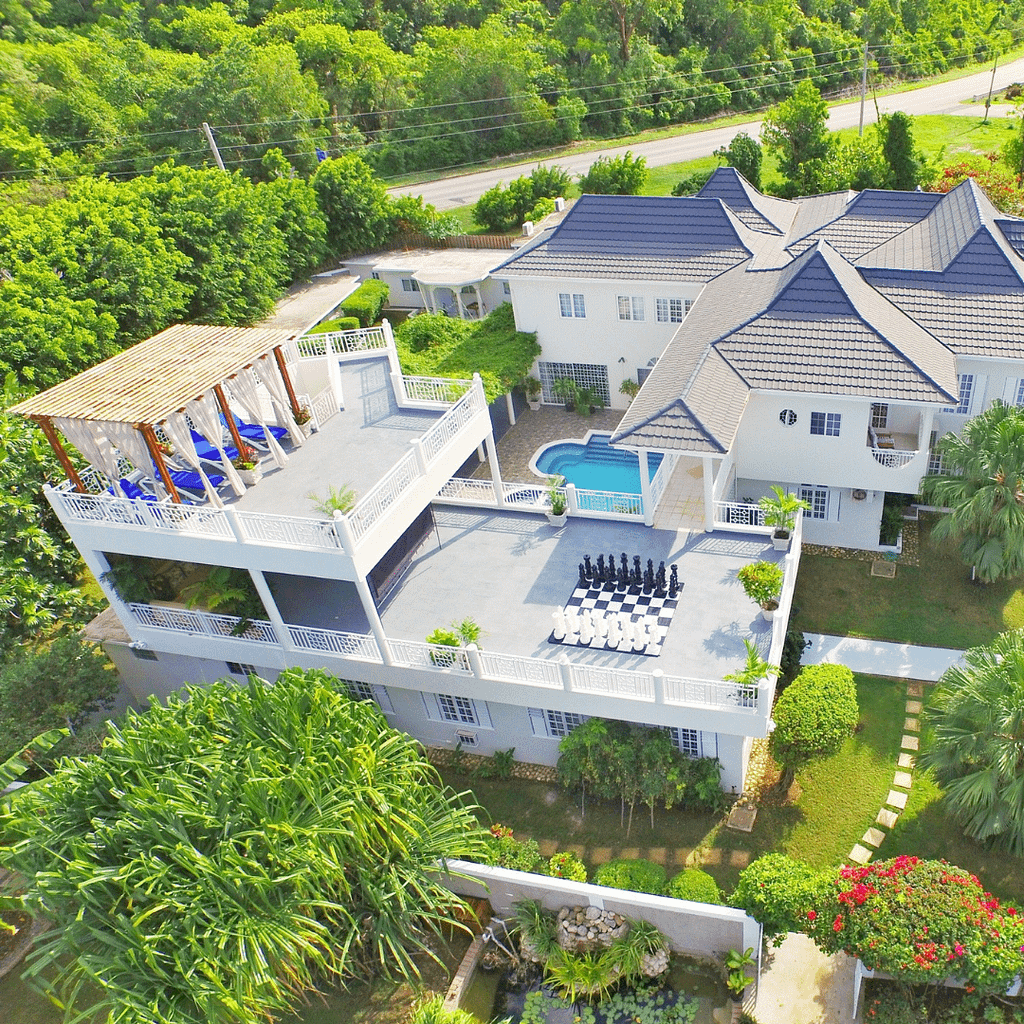 Mais Oui Villa
About
Jamaica is so much more and we delight in sharing this experience with our guests through food, tours, art, the people and their culture.
As self-appointed ambassadors and advocates for preserving and embracing Jamaican culture, we set out to create a vacation experience that was deliberately different from the all-inclusive resorts.
One of our core values is to enhance the lives of the Jamaican people.
One way we do that is through our commitment to our staff. We have about 12 people, some full-time, some part-time, who work with us as a team, to make the Mais Oui experience a reality.
Mais Oui Villa
Birds eye view of the stunning Villa!