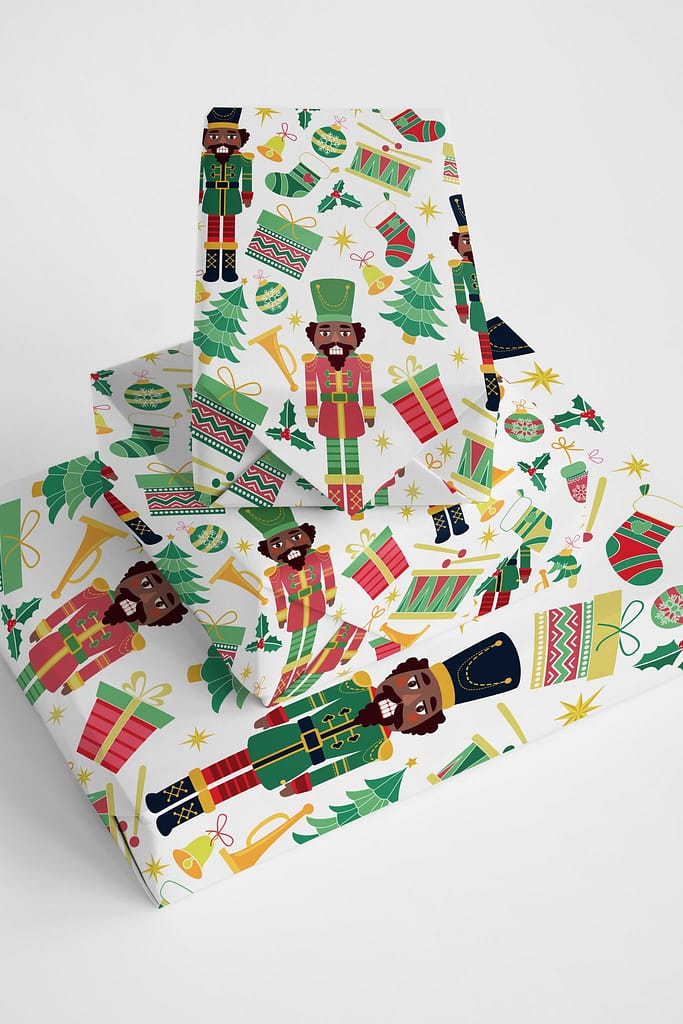 Midnight Reflections
About
After years of collective frustration with the lack of gift options that spoke to the black experience, Lyndsey K. and Motisola Z. were inspired to do something about it.
Together they founded Midnight Reflections with the goal of providing not only high quality, but also ethnically conscious goods.
Midnight Reflections scours the globe for goods that are stylish and relevant in today's pop culture. Our products are timeless, yet contemporary.
Most importantly, each item we carry was specifically created to speak to the unique walk of citizens of African descent.
Chocolate Nutcracker Wrapping Paper Roll