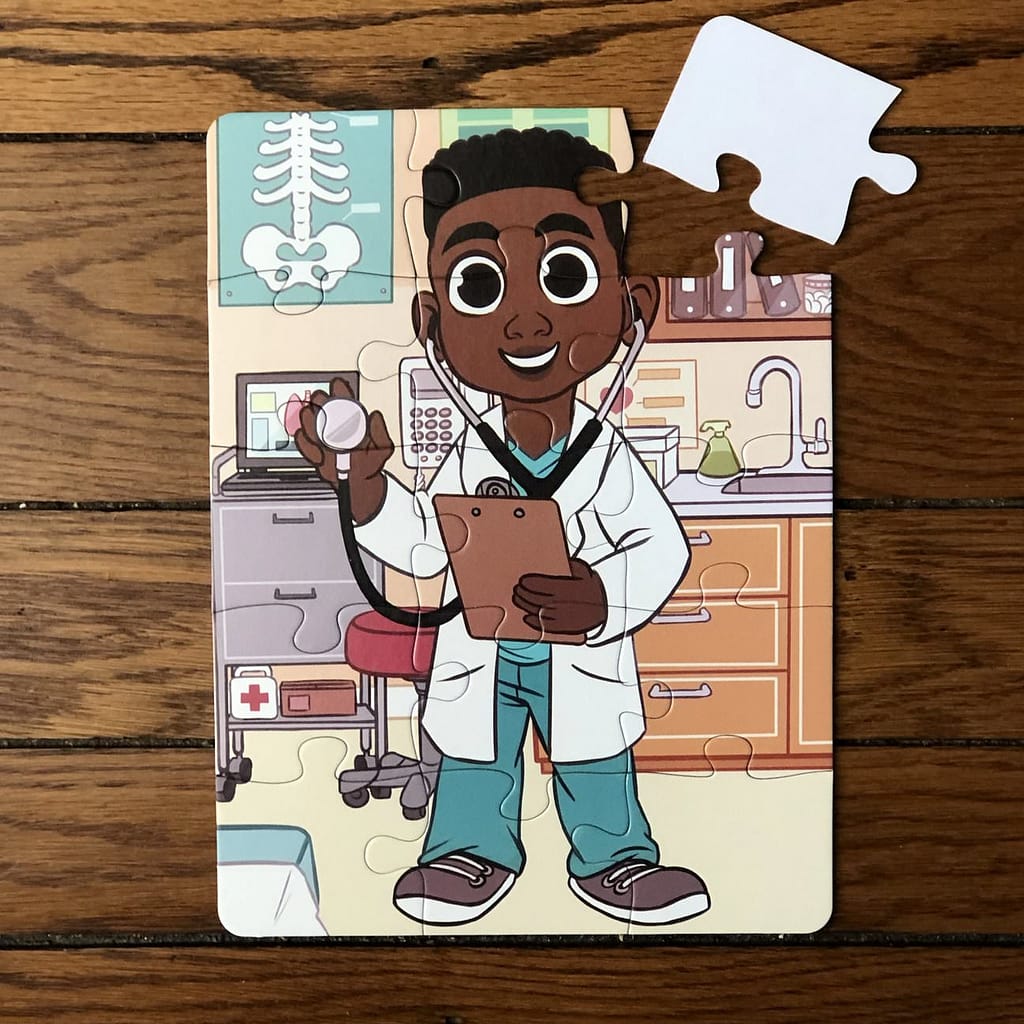 Puzzle Huddle
About
Puzzle Huddle offers a wide variety of African American jigsaw puzzles for children.
Puzzles provide a fun, challenging, and rewarding experience across a wide range of ages. Our puzzles celebrate diversity and culture.
Each unique design will make a great gift or addition to your home..Puzzle Huddle was created by Matthew and Marnel, a young couple with three young children.
The family believes that all children should be reflected in a variety of products. As a result, they decided to create puzzles that affirm and inspire diverse children.
Boy Doctor Puzzle
The Boy Doctor puzzle was created to inspire and affirm children using a creative format.