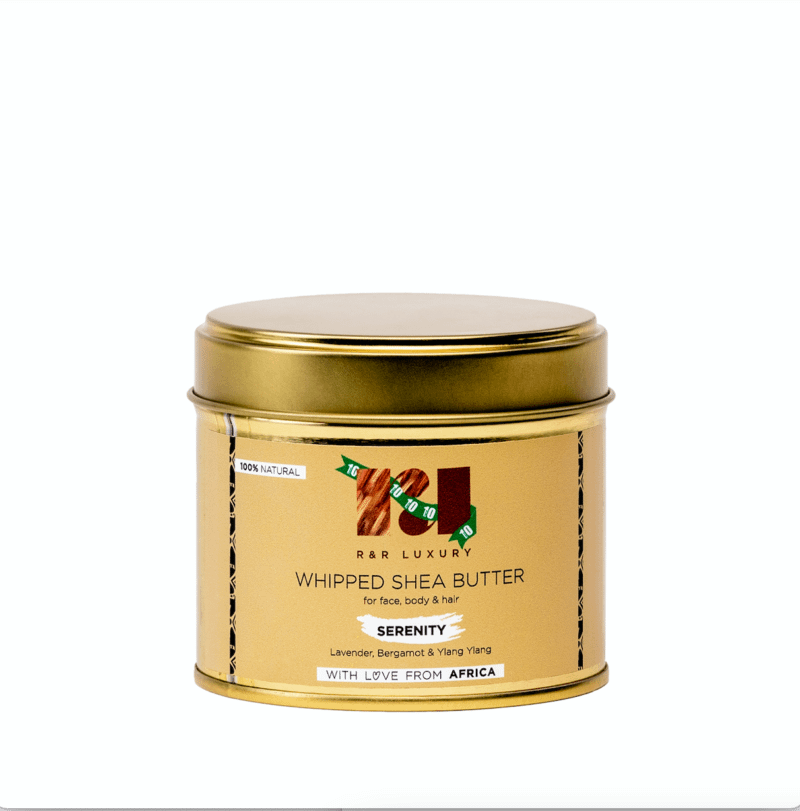 R & R luxury
About
R&R is an entirely natural, plant-based skincare brand from Africa, founded on the philosophy of transforming one of nature's purest and richest gifts – Shea Butter – into elegant beauty products that moisturize and renew the skin.
The brand delivers luxury, 100% Natural Skincare, singing Africa's ancient beauty secrets for ageless skin, at an affordable price, whilst simultaneously empowering hundreds of Ghanaian women in rural communities through its supply chain.
Whipped Shea Butter
Shea has been used for centuries to soothe, soften and protect. Its natural healing properties make it the perfect solution for hydrating and moisturizing your skin.
This Whipped Shea Butter is rich in fatty acids and provides multiple moisturizing benefits leaving behind soft, supple skin & hair.