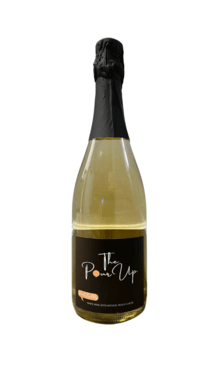 The Pour Up
About
The Pour Up is a Black-owned wine company owned by two sisters, Monique and Angela. The Pour Up is all about great wine, conversation and celebration!
Whenever we drink wine with friends, there is always food involved, we talk about any and everything, we share a ton of laughs and on occasions, we celebrate!
Peach Bubbly
Our Peach Bubbly is the perfect balance of Pinot Grigio and natural peach flavoring.
We have created delicious wine and digital conversation game cards that are attached to every bottle! All you have to do is scan the QR Code, Pour Up and let the fun begin!