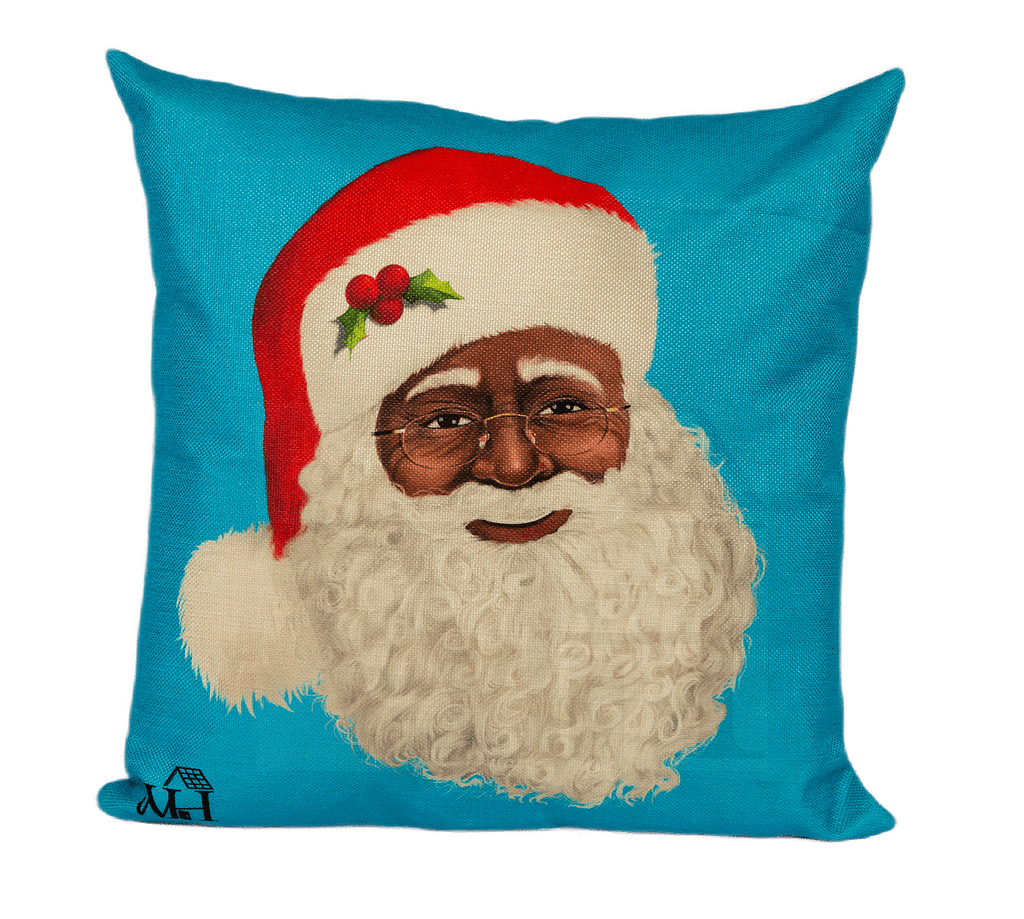 WolffHausa Collectibles
About
WolffHauSa, pronounced "Wolff ha-U-sa," Collectibles, is a new Detroit based company founded by Dr. Garen Wolff and her mom, Mrs. JoAnne Wolff.
Garen's love for African American Christmas and Kwanzaa collectibles grew out of her mother's collection and the thrill she got as a child helping her find new additions.
Each year WolffHausa Collectibles will present a holiday (commercial) line and historical line that reflects African American culture in history, holiday traditions, and special events.
Mr. Claus Pillow Cover
Celebrate the holidays with our unique Mr. Claus Sky Pillow Cover, a statement piece for holiday decor.
He has dad's eyes, grandpa's nose, and great granddad's whiskers and beard.
The vibrant blue represents Mr. Claus riding his sleigh in the sky as he travels from house-to-house.