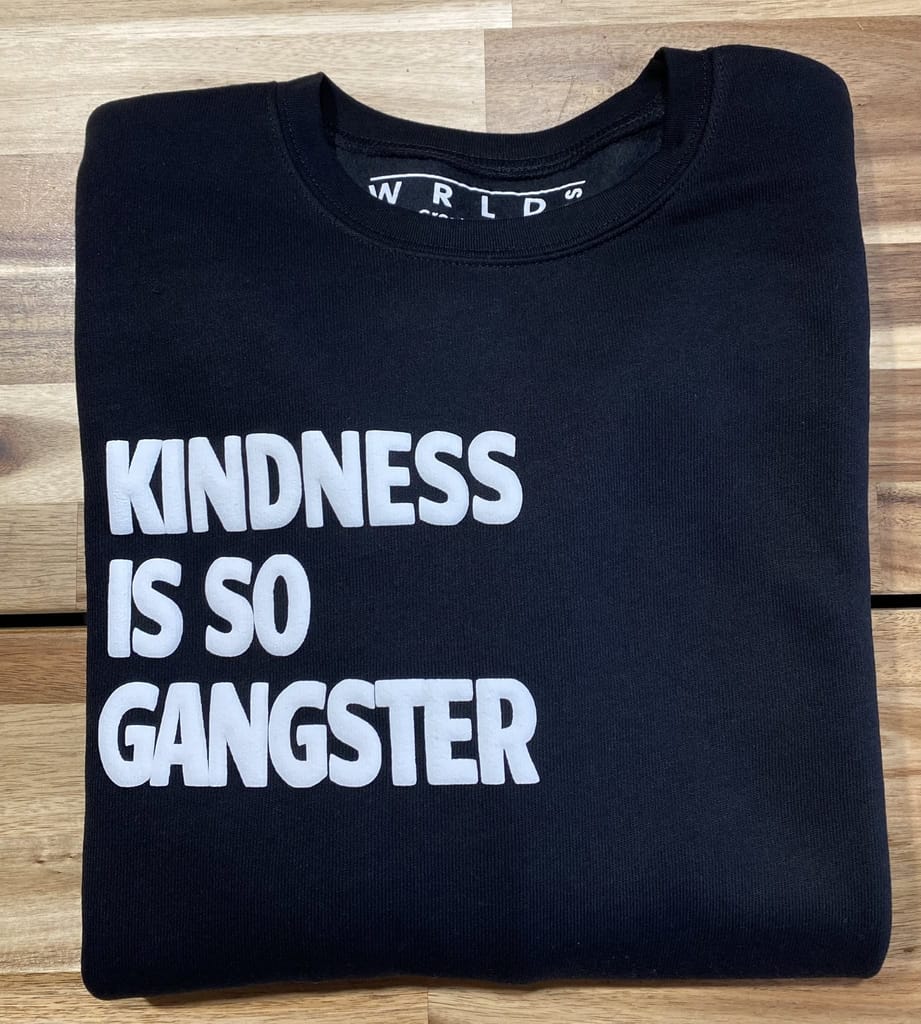 WRLD CTZNS
About
Be a Citizen of the World! Join the collaborative coalition of fashion-forward humanitarians.
A homage to diversity, culture and the joys of travel, our curated apparel collection showcases garments and accessories which fashionably speak to the changing demographics of the 21st century.
Owned by a biracial woman who has long considered herself a Global Citizen unrestrained by borders, WRLDCTZNS is a brand built to honor our differences while still celebrating individuality and allowing freedom of expression.
Reconnect with your familial roots by wearing clothing which pays tribute to your heritage or expresses your affinity for travel.
Kindness is so Gangster Sweatshirt
Kindness is so Gangster Sweatshirt.