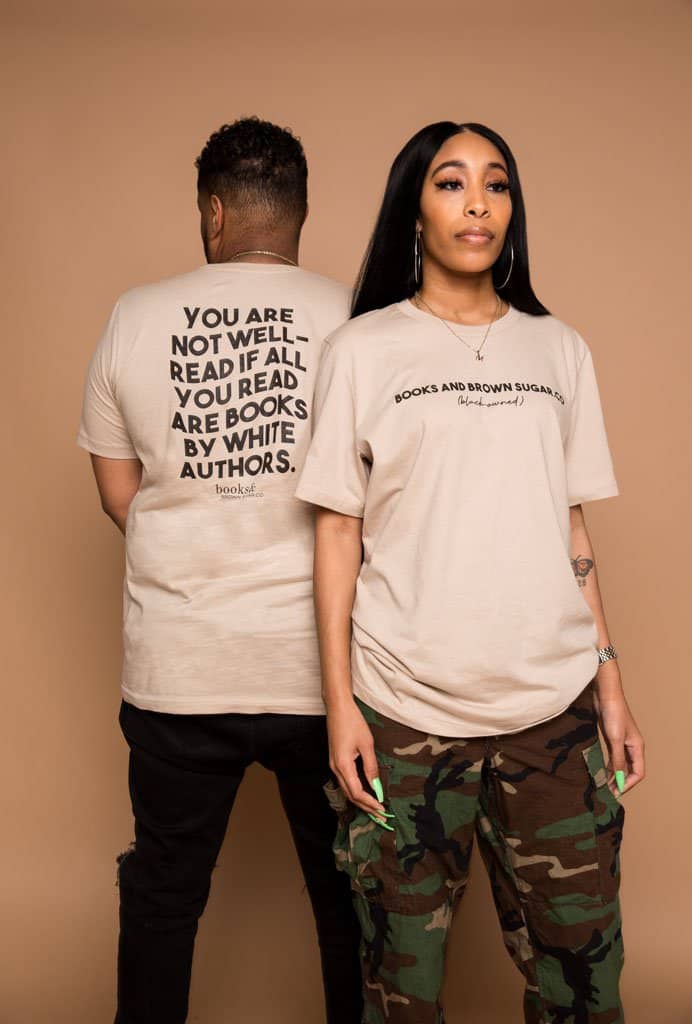 Books and Brown Sugar Co.
About
Books and Brown Sugar.co is a woman owned, black & bookish brand for people that aim to amplify black literature.
We were created to increase representation and provide a space for us to honor black authors.
Our mission is to celebrate black voices by sharing our experiences, culture, and community perfectly curated through powerful apparel and accessories.
Not Well Read
Front:
This is a combination of the name of our company recognizing that we are a black owned company.
Back:
Morgan Jerkins inspired quote. Spreading a message of what it DOES not mean to be well read.