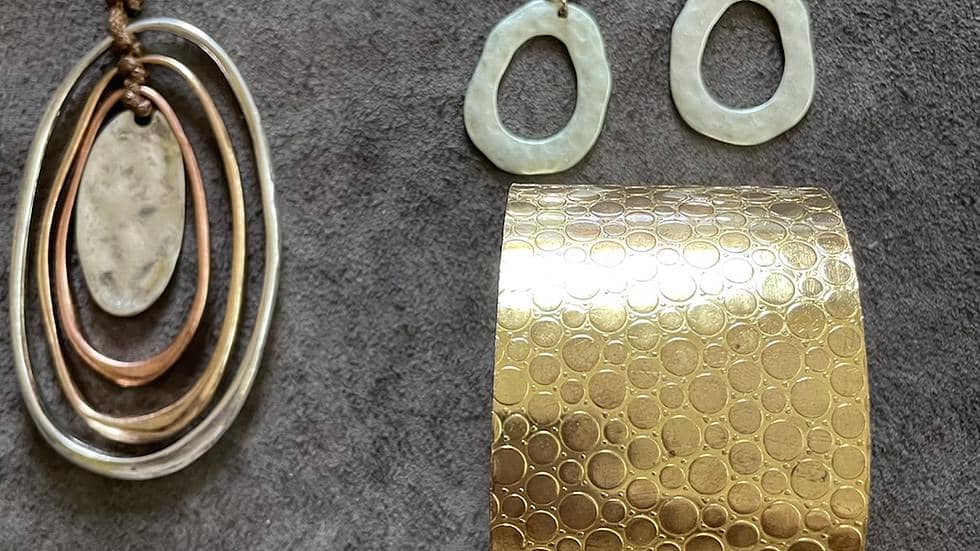 Brownhaze Jewelry
About
Brownhaze Jewelry creates unique pieces of jewelry that integrate the beauty of nature into pieces of jewelry that can be worn by men and women.
The mission of the company is to create a sustainable line of jewelry that reminds people we are part of the environment and that beauty is found all around us, even in the things that we wear.
In 2020, we added the goal of providing jobs for those aging out of the Foster Care System. Brownhaze Jewelry can be the "stepping stone" for these young people and open doors for their futures. Your purchase will help us achieve this goal.
Silver and Gold Plated Necklace Set
This set includes a necklace made with a lightweight metal, accented with a "pounded metal" look.
The set also includes silver plated earrings and a lightweight gold plated bangle bracelet.
Great accessory with any outfit!!