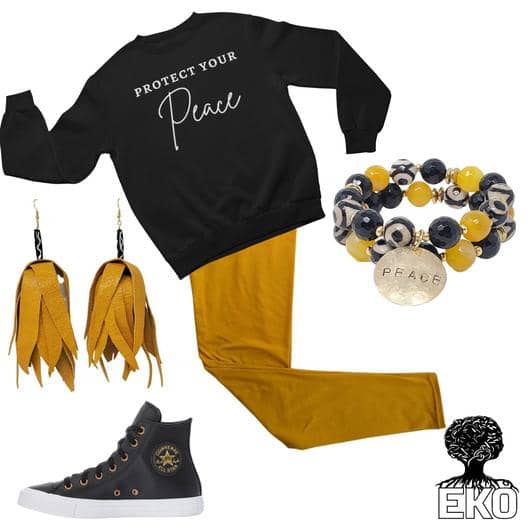 Ekocreashunz
About
Our focus is to enhance one's natural beauty with semi-precious gemstones, recycled metal, wood and seed beads and repurposed leather we source from upholstery and garment factories.
Our pieces are designed by hand from the heart with the intention of making one feel absolutely amazing.
Inspired by nature and beautiful scenery, colors and geometric shapes, we create unique, timeless, wearable pieces of art for men and women.
Every piece is handcrafted in our studio in Grayson, Georgia, USA and every item sold plants a tree.
Use discount code: BUYDEFAULT for 15% off!
Zora - Bone & Leather Earrings
Repurposed Leather Earrings
Zora is bold and will make a statement, adding that special touch to the perfect outfit. Repurposed mustard leather and tribal bone beads have come together to create beautiful magic.