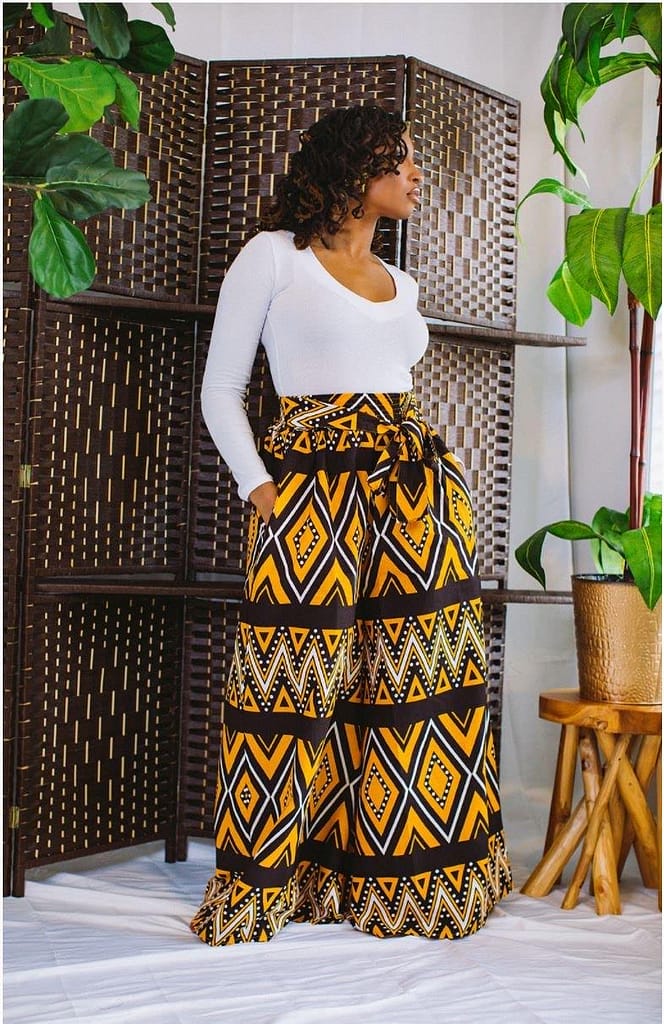 Diggin Her Roots Boutique
About
Leeand Diggs Alcide is the owner and operator of Diggin Her Roots Boutique. Born in Brooklyn NY, her heart has always been in Africa.
As a first generation American, Leeand was raised in a traditional Liberian household; from the food, the accent, the faith and the family.
She learned to value community and this is the driving reason for the start of the business.
This business employs tailors and artisans from all over Africa and because of your support, we are able to change the lives of so many.
Brownie Wide Legged Pants
Beautifully printed Ankara Wide Legged Pants