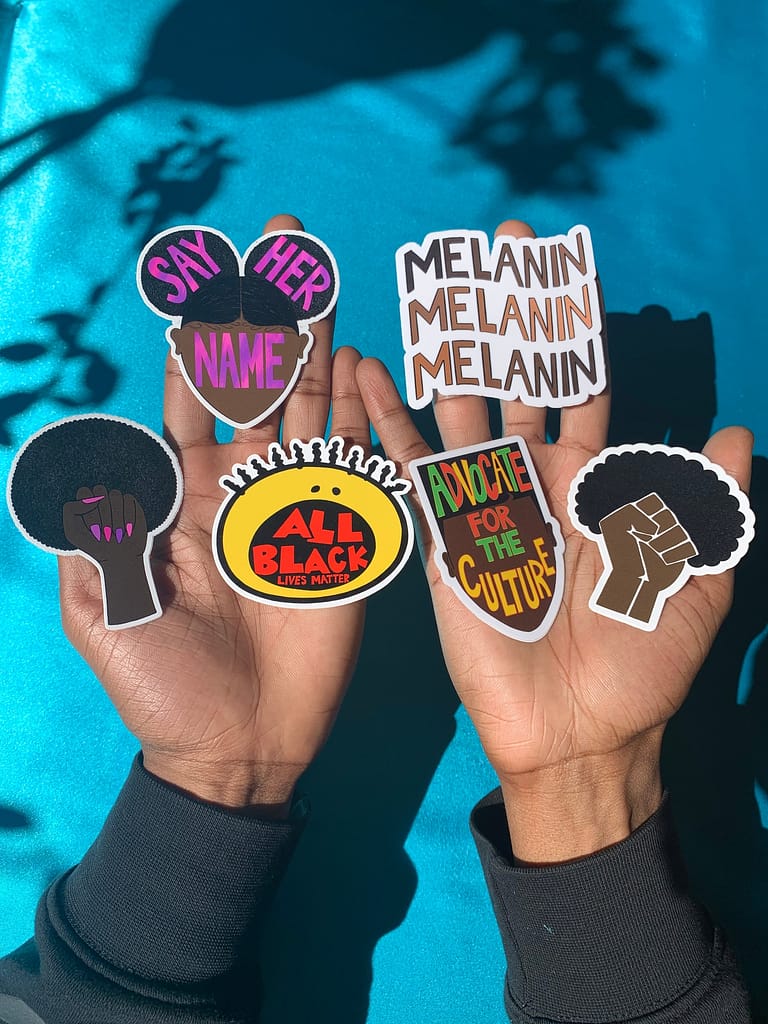 Jammin For Justice
About
Jammin for Justice is a brand started to highlight the injustices Black people are facing in America and globally. It's important to uplift the Black community by focusing on Black beauty, Black music, Black fashion, and Black art!
15% of every order is donated to Equal Justice Initiative to help fight racial inequality and end mass incarceration. Creating real lasting change in the Black community is the goal and that's always going to be my main focus.
Don't forget Black Lives Matter every single day! Keep Being the Change!
Sticker Collection
For the black women and young black girls who were left without justice…you will always be remembered and celebrated!
Celebrate the beauty of melanin!
We stand and fight for all black women! And that's on PERIODT‼️
Celebrate, appreciate, and advocate for All That melanin and support All Black Lives.
Advocate for the Culture represents the black voice wanting respect and appreciation for the culture, but unapologetically reppin it anyways!
Power to the People, because Power is For The People✊🏾