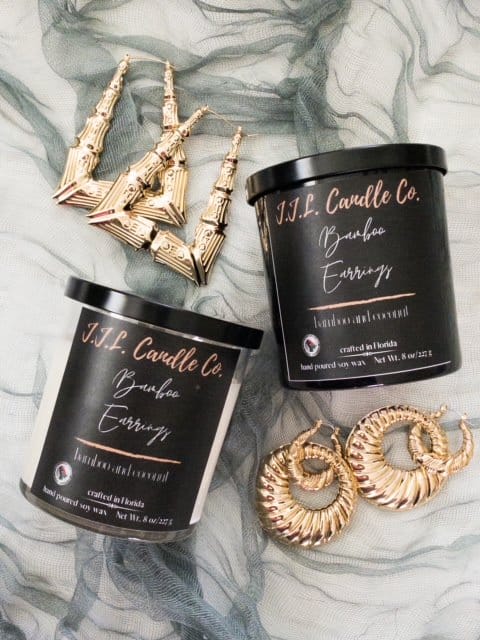 J.J.L. Candle Co.
About
Our Goal is to create scented candles to showcase our love of black culture.
Our Mission is to spark those memories of your favorite R&B and Hip Hop songs that you used to sing to, or watching your all time favorite classic movies, and the everyday cultural colloquialisms.
Our Vision is that you will be able to share these memories with your loved ones each and every time you light one of our candles.
Bamboo Earrings
Our Bamboo Earrings candle was created for all of the around the way girls in the world!!
With a combination of bamboo and coconut, your dude is sure to drop a LL Cool J line or two when he walks up in the spot.
She is one our our strongest smelling candles.