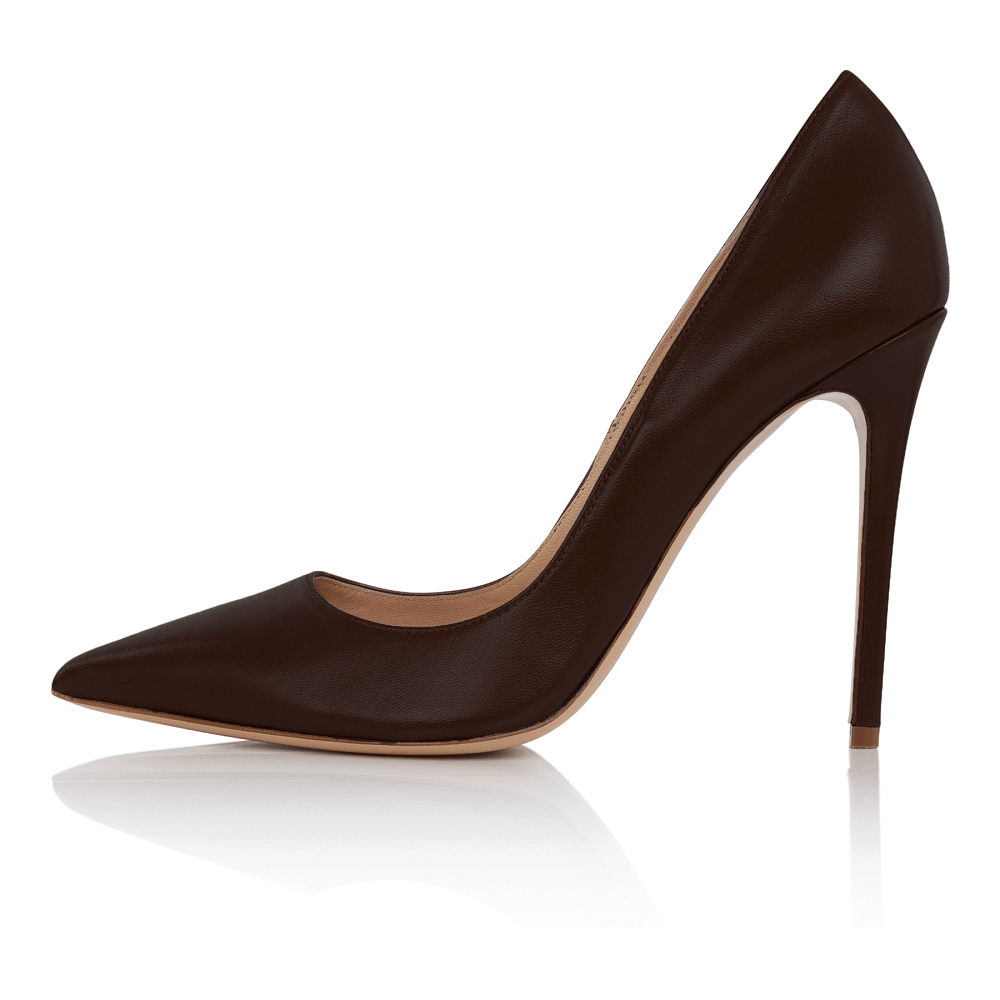 Kahmune
About
We are a solution to the age old fallacy that "nude" refers to a specific color. It's my goal to ensure that ALL women have "nude" products that celebrate the diversity of the human complexion.
When I began searching for products to match my darker skin tone, I quickly noticed that the term "nude" always drew the same tan and beige results. Determined not to give up, I purchased a pair of white pumps and some paint. I mixed together a few colors and spent a few hours painting the shoes MY shade of nude.
The pride, joy, and excitement of finally feeling like I had found a product designed with my complexion in mind is a feeling I want to share with you.
Becky Pump 110mm - Juba
With the signature pointed toes and stiletto heels, these pair of beauties are hard to resist. Be it a formal event or a party, these 110mm heels are your perfect partner.
Crafted with the finest Italian Nappa leather, the Becky Pump is a must-have in every woman's wardrobe.
You will get these pumps in a wide range of beautiful nude shades, inspired by the skin tones of women from all around the world. (Color featured – Juba)