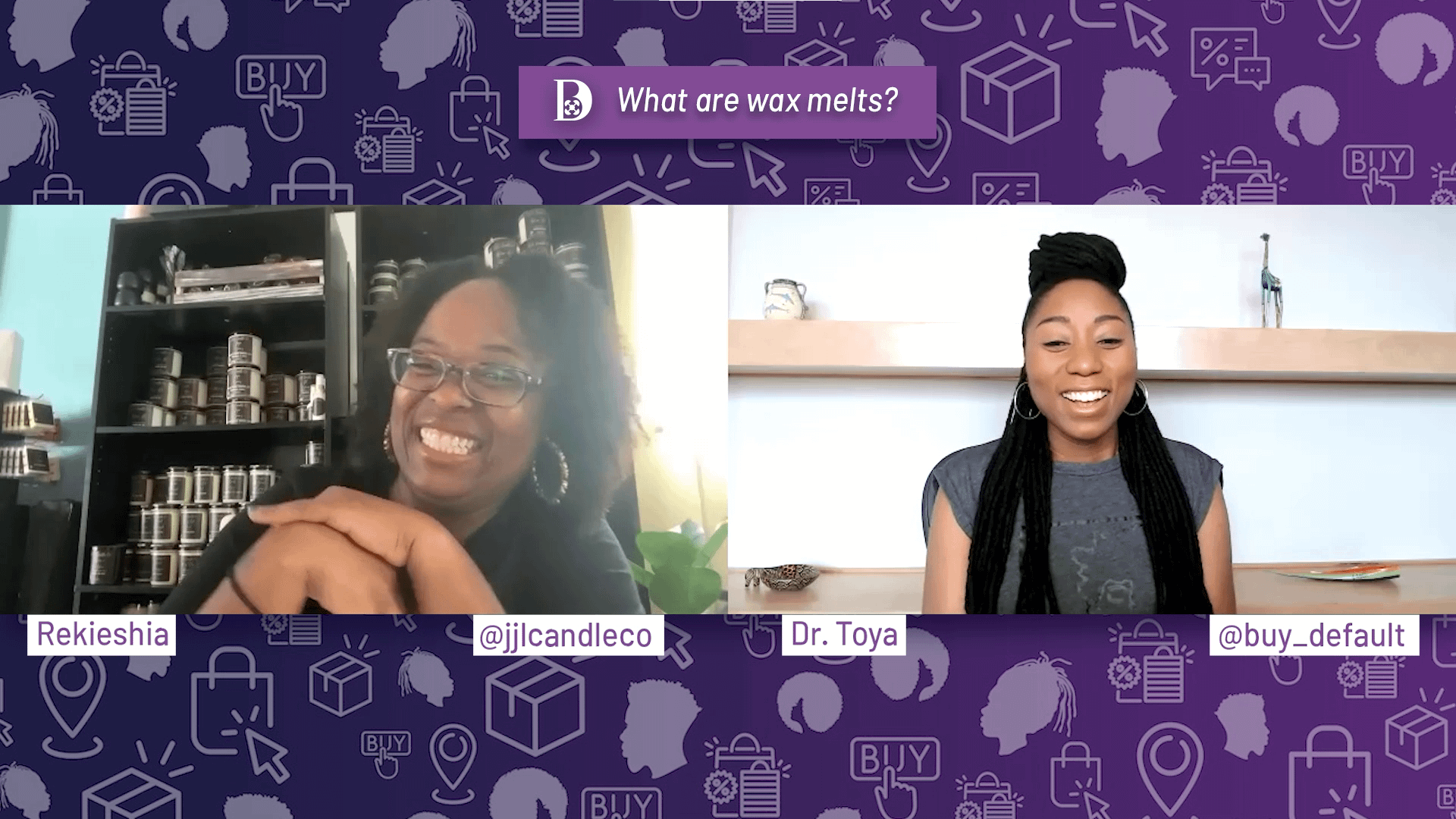 The Buy Default Highlight Reel highlights Black businesses that cater to the Black community and are listed on the Buy Default Black Business Directory.
Rekiesha Norton-Forrest is the founder and CEO of JJL Candle Co. a candle company focused on highlighting Black culture through aromatherapy. Her goal is to bring back those memories of your favorite R&B and Hip Hop songs that you used to sing to, or your all time favorite classic movies, and highlight our everyday cultural colloquialisms.
00:00 – Introduction
00:46 – Tell us more about you.
02:51 – Why did you start a candle business?
05:29 – What makes JJL Candle Co. different?
09:18 – Why is using soy important?
10:38 – What is the benefit of a wooden wick?
11:35 – What are wax melts?
13:34 – Tell us the biggest challenge you have faced in the business.
17:01 – What has been your biggest win?
17:58 – What is one thing you wish people knew about having a small business?
19:03 – What types of products do you  offer?
21:28 – What does it mean to you to be a Black business owner?
24:51 – Where can our viewers find you?
View their directory listing here.
—————————————————–
Buy Default is a curated directory of Black businesses and Black professionals who cater to the Black community.
Our mission is to be a centralized location where you can find everything you need to live your best life!
We are more than a directory. We are an affirming platform that reflects our true beauty, diversity and joy.
Explore our directory to discover all of the amazing products and services that were made especially for the Black community. Everything BLACK, Buy Default!
—————————————————–
FOLLOW US ON SOCIAL MEDIA!
Related posts