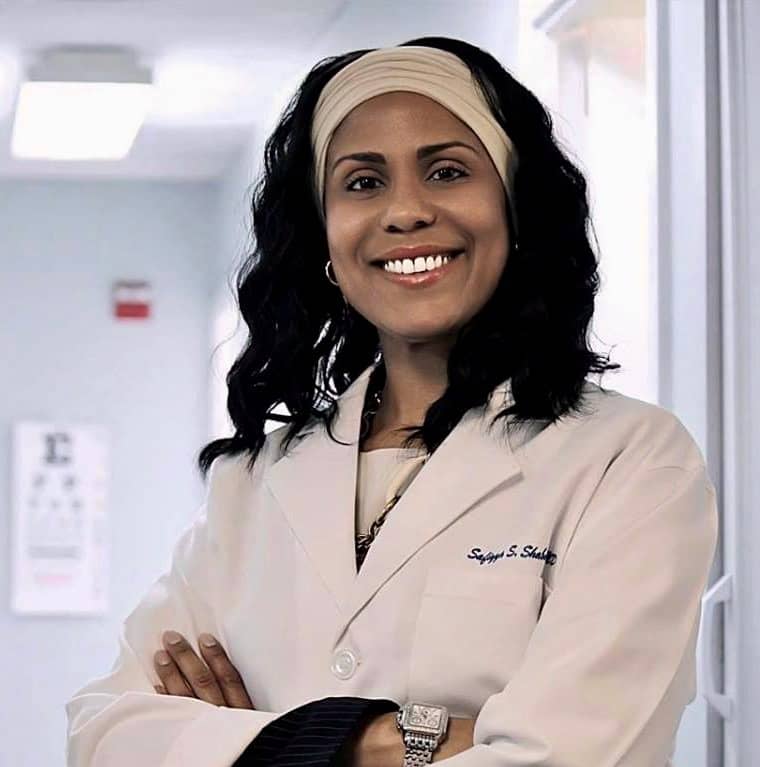 Safiyya S. Shabazz, MD
About
Dr. Safiyya Shabazz is a Fellow of the American Academy of Family Physicians and owner of Fountain Medical Associates, a primary care medical practice specializing in the care of the whole person from childhood through adulthood.
An innovator at heart, she welcomes both local & more distant patients to her "office without walls" using telemedicine to bring primary care services to them, wherever they may be.
Her educational background includes a Bachelor's Degree in chemical engineering and a Medical Doctorate from the University of Pennsylvania. She completed an internship at Morehouse Family Medicine in Atlanta before returning to Philadelphia to complete her residency training at the University of Pennsylvania, where she has also served on the clinical faculty.
Her advice for health and long life is based on "eating to live" and establishing lasting habits that reduce the risk of death and disease.
Location
Philadelphia, Pennsylvania