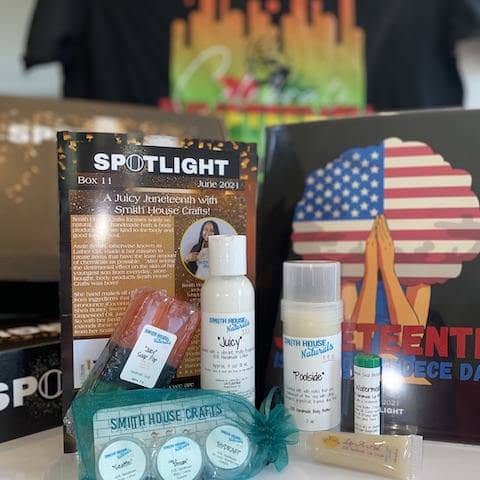 Spotlight Box
About
Spotlight Box is a monthly subscription box that sends products from Black women owned businesses to your doorstep.
We'll send you a curated selection of items every month, so you can discover and explore the best in black culture. Whether it's books, beauty products, or fashion accessories – we've got something for everyone!
Also each month, you will always have a monthly Black American issue highlighted to help you either 1) be an informed ally or 2) understand your own heritage better.
Monthly Subscription Box
Order your monthly black-owned subscription box filled with lovely goodies from 1-2 female black owned businesses.
Learn about relevant Black history/Black culture issues from the monthly informational insert.
Included in your purchase is access to our exclusive online community to support one another in the Black history/Black culture discussion.