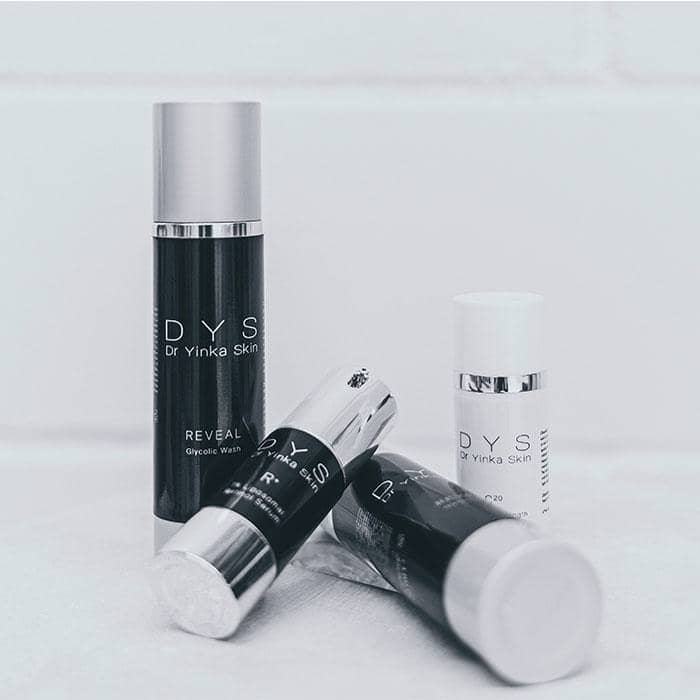 DYS Skincare
About
DYS was started out of a passion for skin of color by Dr. Akin-Deko, an aesthetic and family doctor.
She was often asked what the best skincare products were while consulting with her clients. Many of them did not want anti-aging injections but still wanted to look young with glowing skin.
DYS skincare products address the common skincare complaints of women of color- hyperpigmentation (dark patches), lines and wrinkles, and breakouts.
The Vital Four
This box set contains the four highly active skincare products in the DYS skincare range.
It contains the Reveal Glycolic wash, C20 vitamin c serum, SPF 50 and R+ 1% Retinol serum.
This is a combination of the most active skincare ingredients for daily use to achieve glowing skin with reduced fine lines and wrinkles.