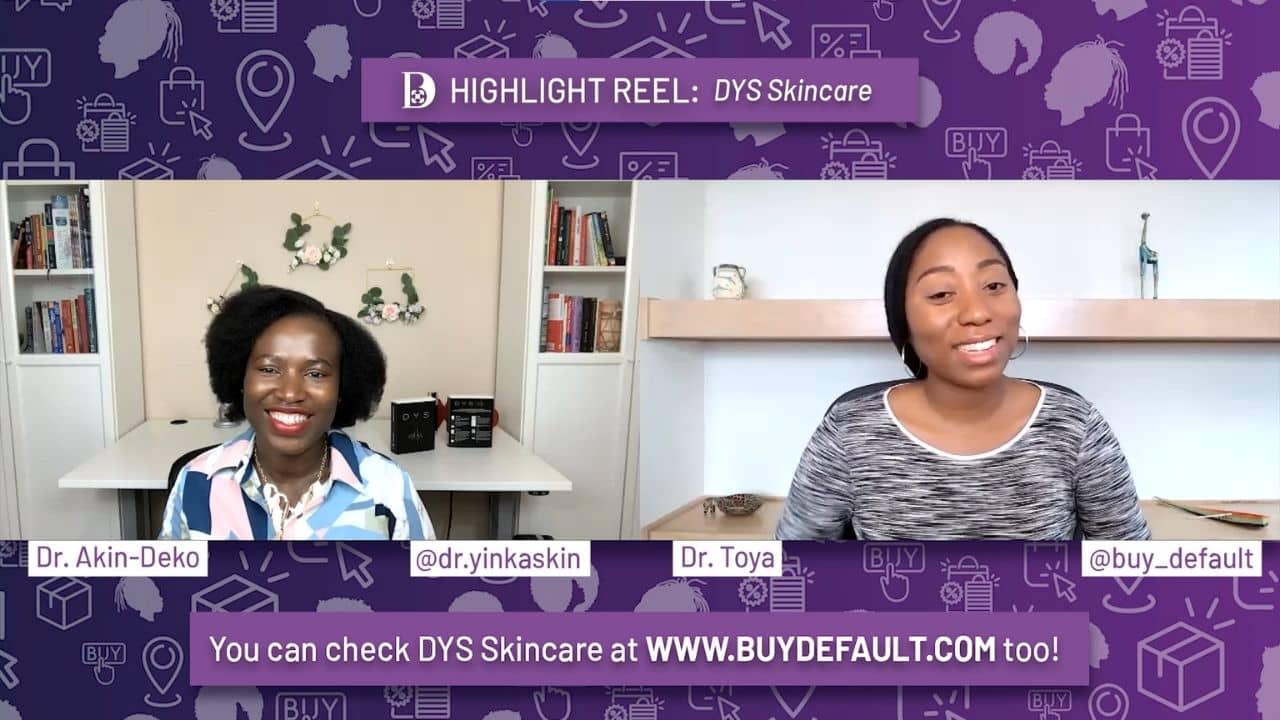 The Buy Default Highlight Reel highlights Black-owned businesses that cater to the Black community.
Dr. Yinka from DYS Skincare joins Dr. Toya to discuss her amazing skincare brand that was made for women of color. Dr. Yinka tells the story behind her brand and drops some gems about Black skin and skincare.
Dr. Yinka created these products with Black people in mind. They are created for us by a physician who specializes in skin care.
Related posts