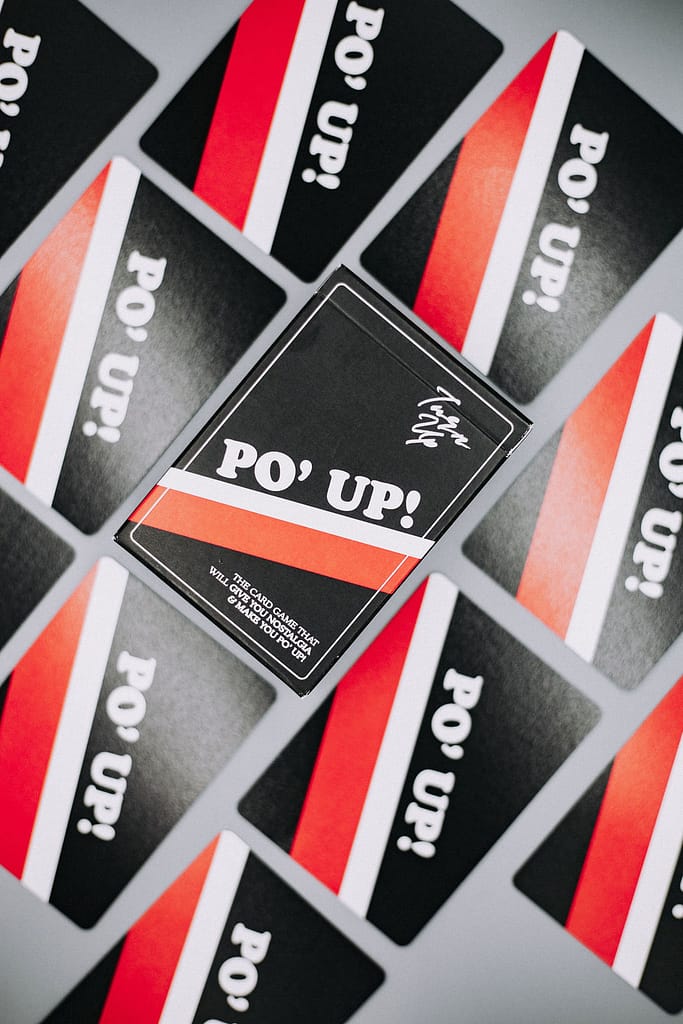 PO'UP! Card Game
About
PO' UP! Card Game is the first Black collegiate drinking card game that will give you nostalgia and make you PO' UP!
"PO' UP!" is another way of saying, "pour up" or "drink."
Our mission is to experience Black joy as a form of resistance by bridging the gap between Black students and alumni of HBCUs and PWIs so we can celebrate Black Excellence together.
We are a proud card game created for Black alumni by Black alumni. Join us in creating a more inclusive narrative around the "Black collegiate" experience.
PO' UP! to Black Excellence!
PO' UP! Card Game (Original Edition)
Each deck features 100 cards and nine categories featuring questions and prompts that will give you nostalgia in the form of a drinking game.
Categories include "BLK School Pride," "The Great Debate," "College Broke" and more.