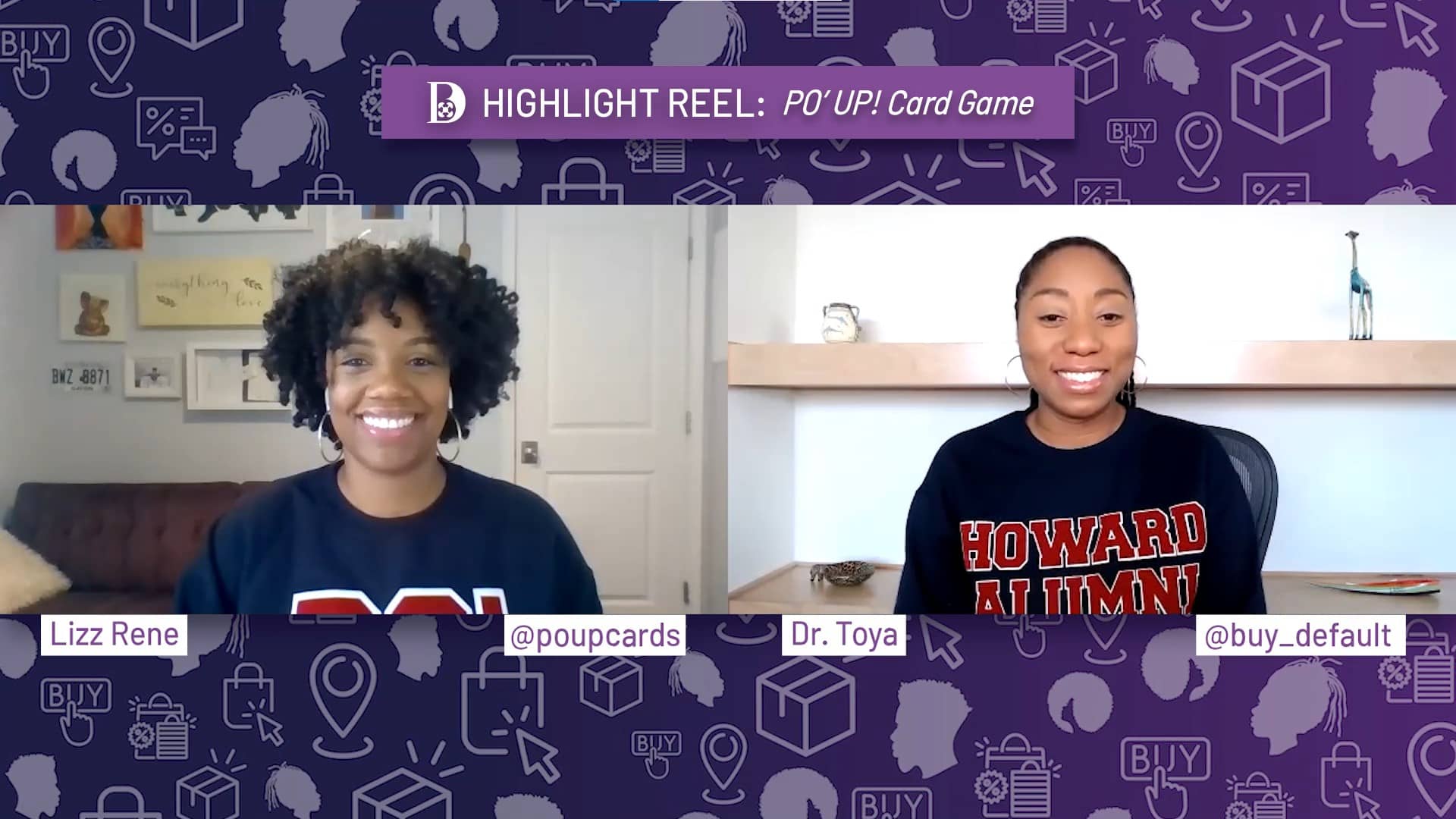 The Buy Default Highlight Reel highlights the members of our Buy Default Business Tribe: Black businesses that are listed on our directory and cater to the Black community.
PO'UP! Card Game is a Black collegiate card game that will give you nostalgia and make you PO'UP (DRINK). PO'UP Card Game is a conversation card game for all Black people who have had any collegiate experience (HBCU or not) because ALL Black excellence deserves to be celebrated!

00:00 – Intro
00:49 – Tell us more about you.
01:35 – Tell us the story behind PO'UP.
03:33 – How did you go from making the questions to where you are now?
05:24 – How did you have pre-orders?
06:53 – What challenges have you faced in business?
09:02 – Tell us about the game (PO'UP)
10:25 – Why did you choose the name?
15:04 – What has been your biggest win to date?
17:41 – What does it mean to you to be a Black business owner?
19:34 – What's next for PO'UP card game?
21:04 – Where can viewers find you?
View their directory listing here
—————————————————–
Buy Default is a curated directory of Black businesses and Black professionals who cater to the Black community.
Our mission is to be a centralized location where you can find everything you need to live your best life!
We are more than a directory. We are an affirming platform that reflects our true beauty, diversity and joy.
Explore our directory to discover all of the amazing products and services that were made especially for the Black community. Everything BLACK, Buy Default!
—————————————————–
FOLLOW US ON SOCIAL MEDIA!
Related posts