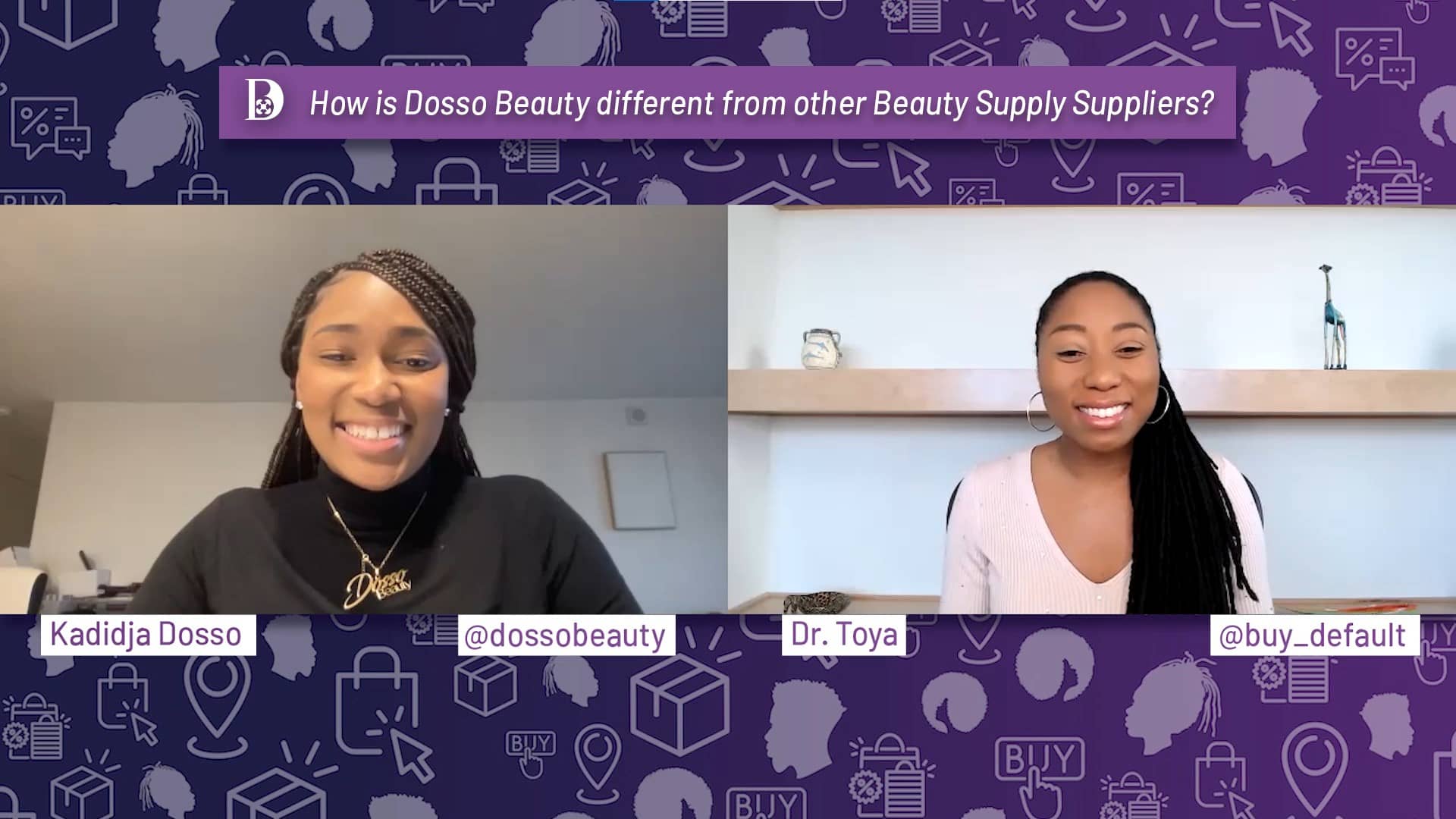 The Buy Default Highlight Reel highlights the members of our Buy Default Business Tribe: Black  businesses that are listed on our directory and cater to the Black community.
Dosso Beauty is an e-commerce organic beauty supplier that wants to clean up the braiding hair industry and take back the market share all at the same time! Kadidja Dosso is building her beauty supply empire and has the products and the business background to do it. Watch the video to hear her story and experience her vision for this amazing brand!
00:47 – Tell us more about you
01:27 – Tell us how Dosso Beauty got started
05:35 – How is Dosso Beauty different from other Beauty Supply Suppliers?
08:37 – Tell us more about the products that Dosso Beauty offers.
12:39 – Do you develop all of your products?
14:01 – Tell us about a challenge that you have had in business
19:18 – What has been your biggest win so far?
21:38 – What does it mean to you to be a Black business owner?

View their directory listing here.
—————————————————–
Buy Default is a curated directory of Black businesses and Black professionals who cater to the Black community.
Our mission is to be a centralized location where you can find everything you need to live your best life!
We are more than a directory. We are an affirming platform that reflects our true beauty, diversity and joy.
Explore our directory to discover all of the amazing Black owned products and services that were made especially for the Black community. Everything BLACK, Buy Default!
—————————————————–
FOLLOW US ON SOCIAL MEDIA!
Related posts