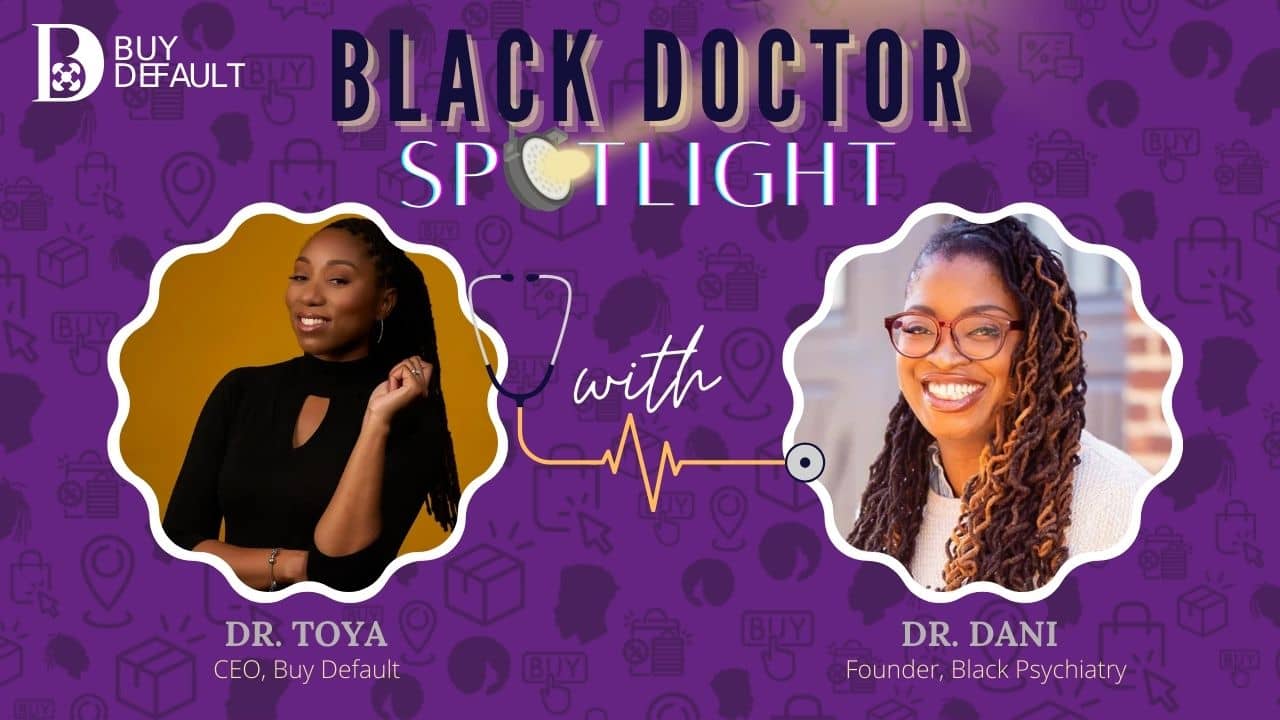 The Buy Default Black Doctor Spotlight highlights Black doctors who care for the Black community.

Dr. Danielle Hairston, or Dr. Dani is a double board certified psychiatrist, the Psychiatry Residency Program Director at Howard, a young APA Black Caucus President, Black Psychiatrist of America Scientific Program Committee Chair, and a mental health advocate. Dr. Dani is the founder of Black Psychiatry, Black Trivia Night, a mentor, advisor and inspiration to medical students and young doctors. She does it ALL for the culture!

00:00 – Introduction
00:55 – Tell our viewers more about you.
01:57 – What made you want to go into psychiatry?
03:43 – What's it like to be a program director at Howard?
06:13 – What's next after program director?
07:06 – Do you see your own patients?
07:59 – Tell us more about Black Psychiatry
12:13 – What is Black Trivia Night?
15:12 – Is Black Trivia Night going to be countrywide?
15:59 – What does it mean to you to be a Black psychiatrist?
18:36 – How many countries have you been to?
22:13 – What do you want to leave with our viewers?
—————————————————–
Buy Default is a curated directory of Black businesses and Black professionals who cater to the Black community. Our mission is to be a centralized location where you can find everything you need to live your best life! 
With our focus now on Black doctors and healthcare professionals, we want to provide you with ALL of the resources to live your best HEALTHY life!
Visit buydefault.com to discover all of the Black doctors and other professionals who respect and can relate to you!
Everything BLACK, Buy Default!
—————————————————–
FOLLOW US ON SOCIAL MEDIA!
Related posts