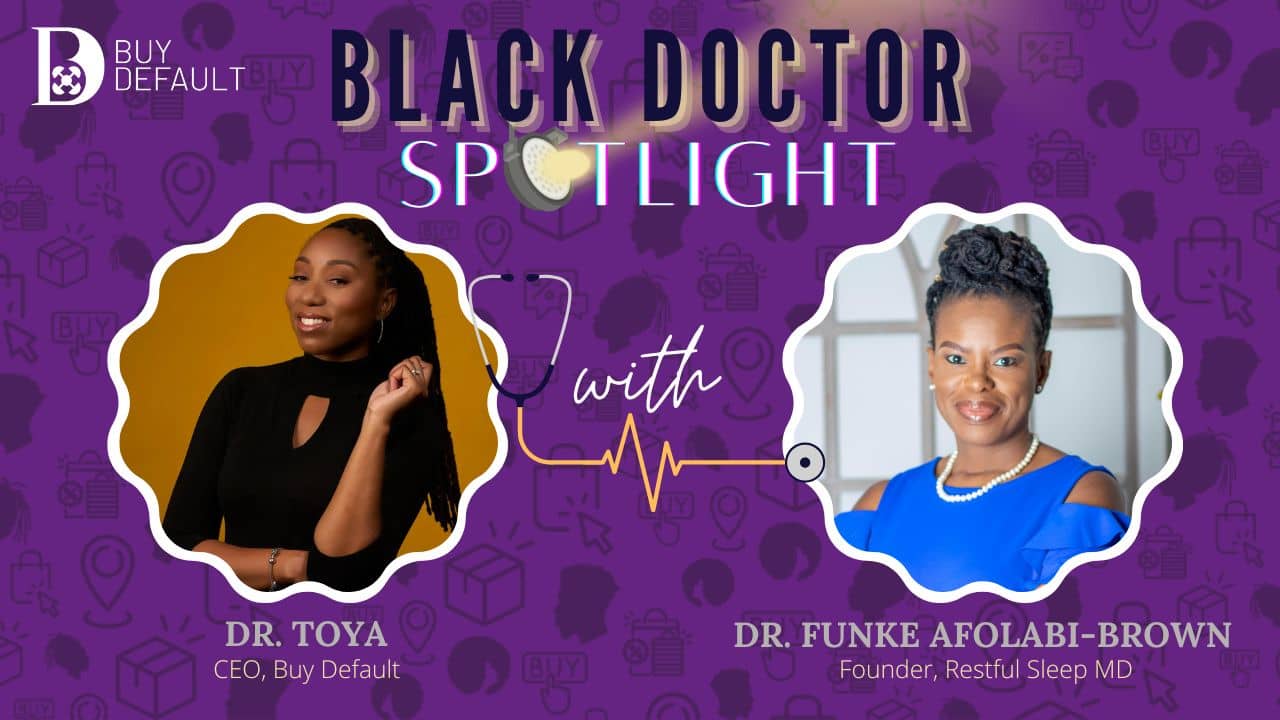 The Buy Default Black Doctor Spotlight highlights Black doctors who care for the Black community.
Dr. Funke Afolabi-Brown is a board certified pediatric pulmonologist and sleep medicine physician. She calls herself the Sleep Evangelist; focused on helping busy women prioritize sleep.
00:00 – Introduction
00:39 – What is Restful Sleep MD, and what is your program about?
03:13 – Do we really need 7-9 hours of sleep?
05:42 – What do we need to do to get more sleep?
12:40 – If we get low quantity, low quality sleep, what are the health issues that will manifest?
17:44 – Is napping recommended?
21:08 – What was your driving force on why you became a sleep specialist?
23:16 – What does it mean to you to be a Black physician?
24:55 – Where can our viewers find you?
26:39 – What do you want to leave with our viewers?
View their directory listing here.
—————————————————–
Buy Default is a curated directory of Black businesses and Black professionals who cater to the Black community. Our mission is to be a centralized location where you can find everything you need to live your best life! 
With our focus now on Black doctors and healthcare professionals, we want to provide you with ALL of the resources to live your best HEALTHY life!
Visit buydefault.com to discover all of the Black doctors and other professionals who respect and can relate to you!
Everything BLACK, Buy Default!
—————————————————–
FOLLOW US ON SOCIAL MEDIA!
Related posts