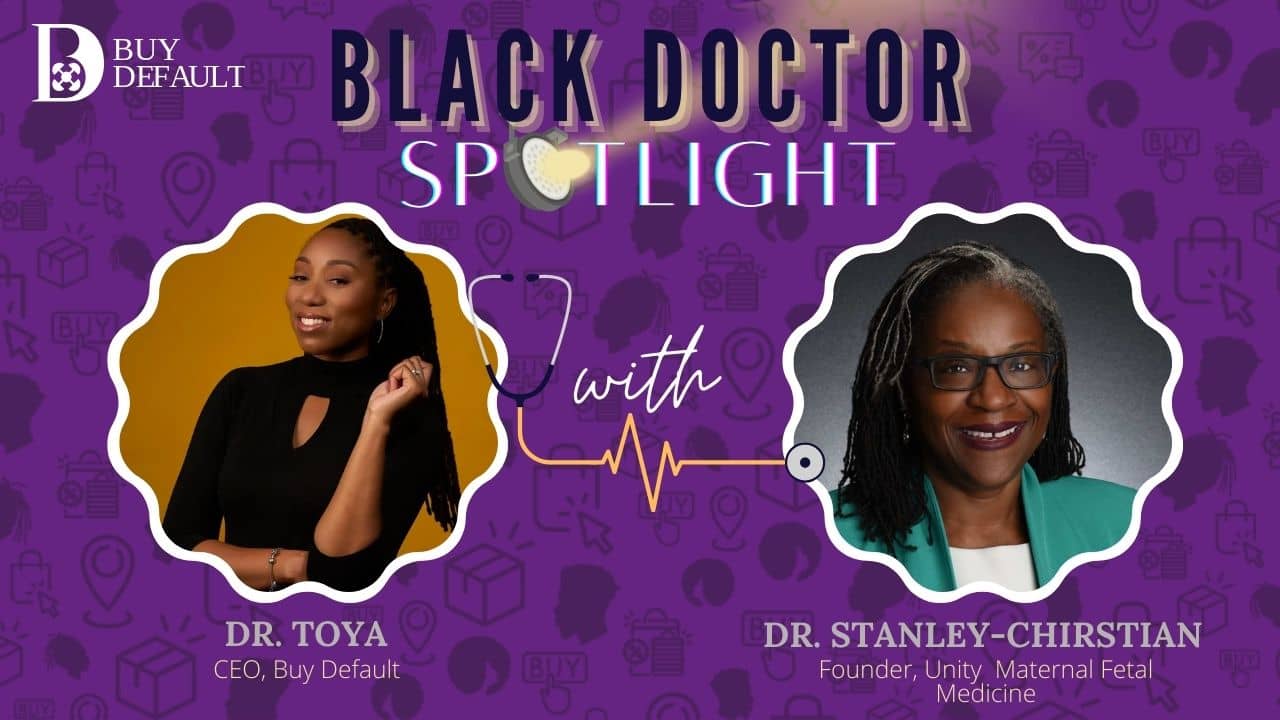 The Buy Default Black Doctor Spotlight highlights Black doctors who care for the Black community.
Dr Stanley-Christian is a triple board certified, obgyn, maternal fetal medicine specialist and clinical geneticist. She provides individualized, supportive care for high risk pregnancies in the west Orlando area in Florida
00:00 – Introduction
01:07 – Why did you go into OBGYN?
03:05 – What made you want to go into Maternal Fetal Medicine?
04:04 – What is Maternal Fetal Medicine (MFM)?
06:34 – Are you referral based only, or can patients reach out on their own?
08:20 – Do you always work in conjunction with a general OBGYN?
10:38 – What can Black women do to help prevent complications in pregnancy?
15:15 – What is one thing you wish patients knew about MFM?
17:01 – What does it mean to you to be a Black physician?
19:57 – Where can our viewers find you?
22:44 – What do you want to leave with our viewers?
View their directory listing here.
—————————————————–
Buy Default is a curated directory of Black businesses and Black professionals who cater to the Black community. Our mission is to be a centralized location where you can find everything you need to live your best life! 
With our focus now on Black doctors and healthcare professionals, we want to provide you with ALL of the resources to live your best HEALTHY life!
Visit buydefault.com to discover all of the Black doctors and other professionals who respect and can relate to you!
Everything BLACK, Buy Default!
—————————————————–
FOLLOW US ON SOCIAL MEDIA!
Related posts