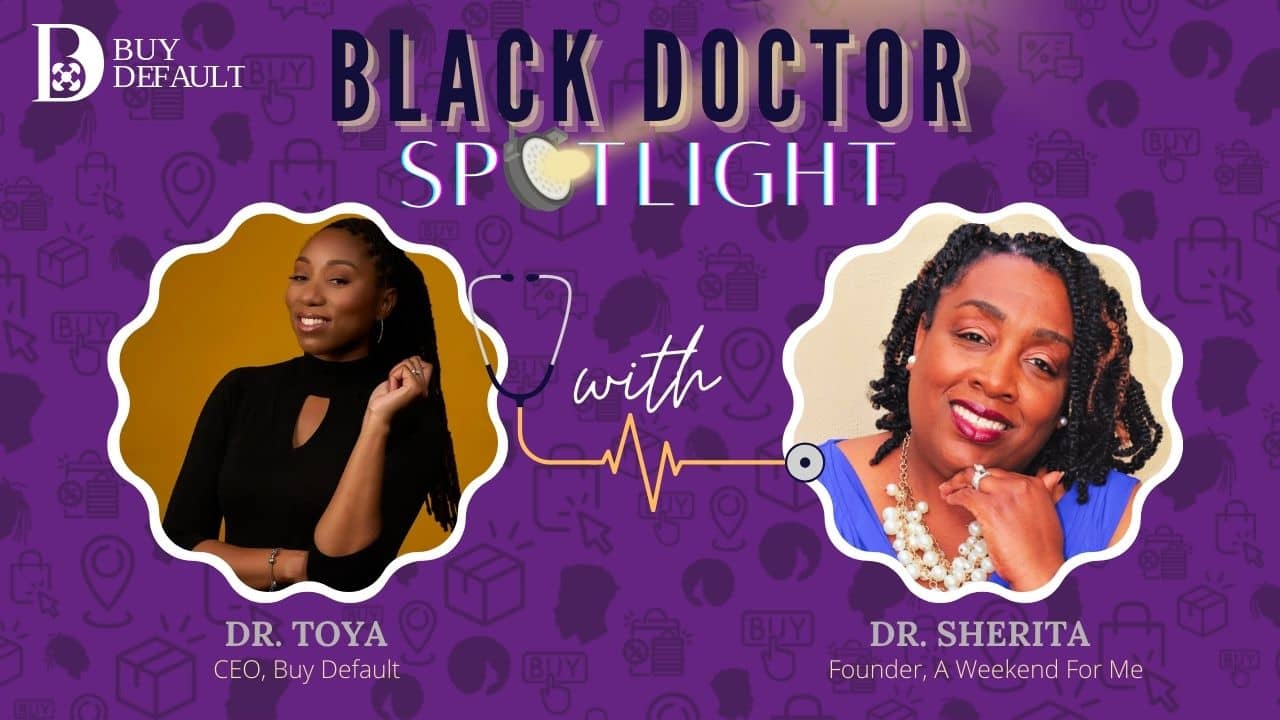 The Buy Default Black Doctor Spotlight highlights Black doctors who care for the Black community.
Dr. Sherita Gaskins Tillett is an OBGYN who wants to encourage professional women to put themselves first! In this episode of The Buy Default Black Doctor Spotlight, Dr. Sherita tells us about her self-care retreat that will help professional women LEVEL UP and take back control of their professional and personal lives.
00:00 – Introduction
01:29 – Tell our viewers more about you.
02:28 – Why did you get into the wellness space?
04:09 – Tell us more about the Faith Health Institute
04:50 – How did you decide to incorporate it into A Weekend For Me?
05:21 – What is A Weekend For Me?
08:07 – Is A Weekend For Me going to be an annual thing?
10:48 – What else you would like people to know about you and your program?
12:56 – What does it mean to you to be a Black OBGYN?
14:43 – Where can our viewers find you?

View their directory listing here.
—————————————————–
Buy Default is a curated directory of Black businesses and Black professionals who cater to the Black community. Our mission is to be a centralized location where you can find everything you need to live your best life! 
With our focus now on Black doctors and healthcare professionals, we want to provide you with ALL of the resources to live your best HEALTHY life!
Visit buydefault.com to discover all of the Black doctors and other professionals who respect and can relate to you!
Everything BLACK, Buy Default!
—————————————————–
FOLLOW US ON SOCIAL MEDIA!
Related posts