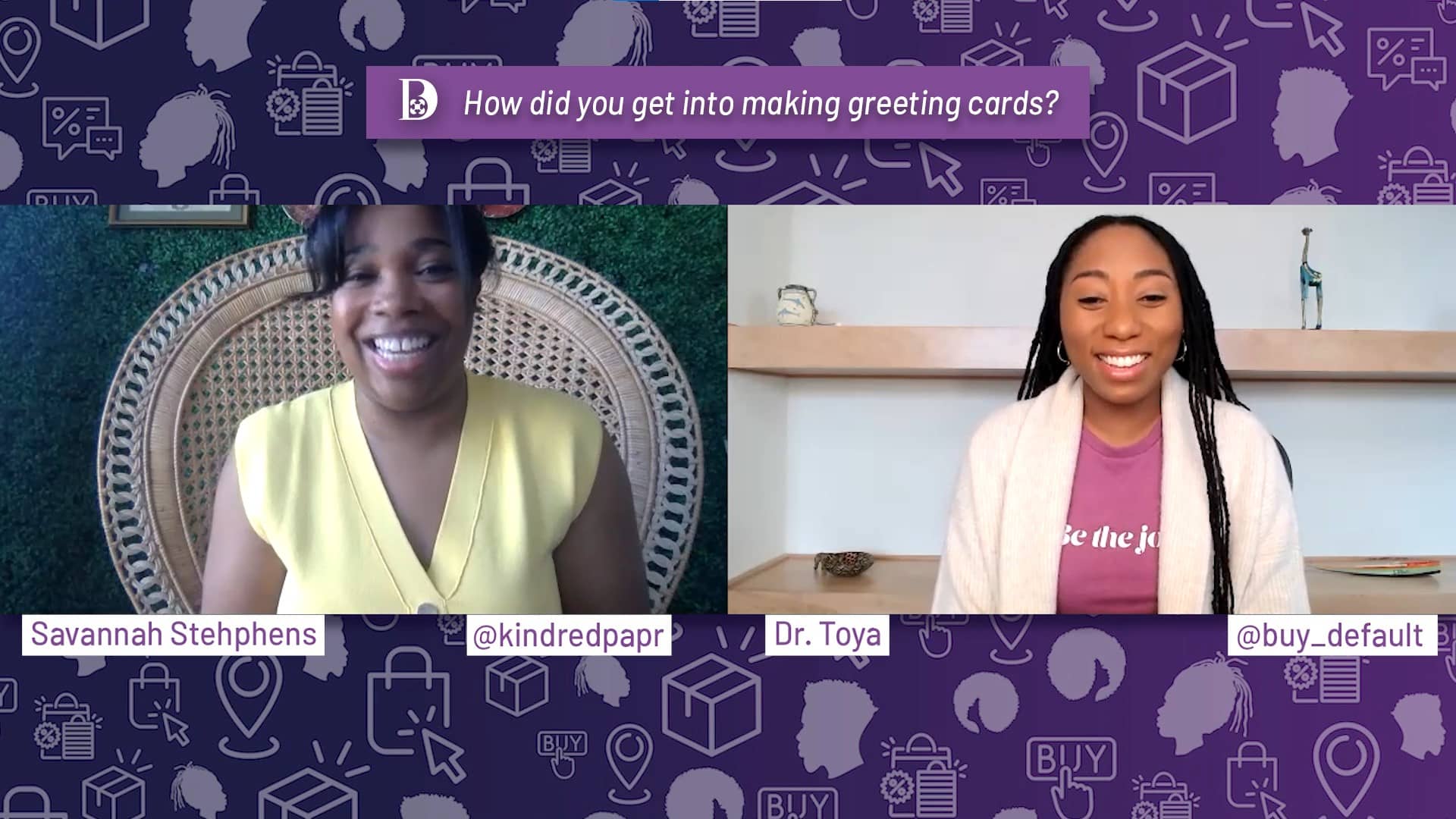 The Buy Default Highlight Reel highlights Black-owned businesses that cater to the Black community.
Savannah Stephens from Kindred Paper joins Dr. Toya to tell the story of her culture-inspired greeting cards that fill a void in the greeting card industry. In this episode Savannah discusses her inspiration to create representation through cards, the origin of the name of her business, and the challenges she faced and overcame.
Kindred Paper is Black culture-inspired and amazingly conveys feelings and emotions that just hits home for us.
Related posts