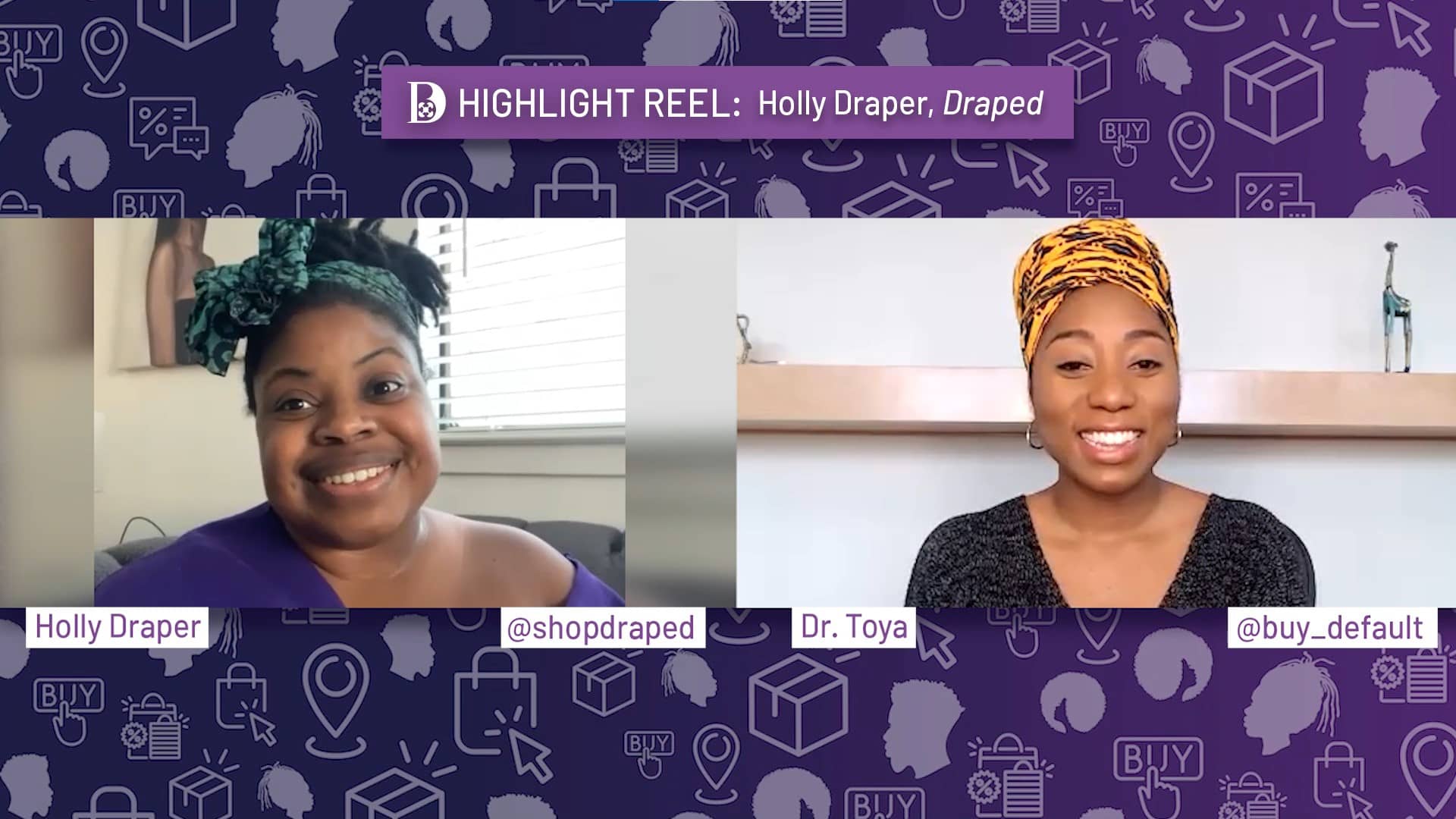 The Buy Default Highlight Reel highlights Black-owned businesses that cater to the Black community.
DRAPED founder, Holly Draper joins Dr. Toya in this episode to share with us how she started her business, the meaning behind the flamingo in her brand and logo, and her collaboration with local women artisans making jewelry and accessories that shows girl power.
Holly gets her design inspiration from African roots through using authentic African Ankara,  her products are created to express and boost confidence.
Related posts