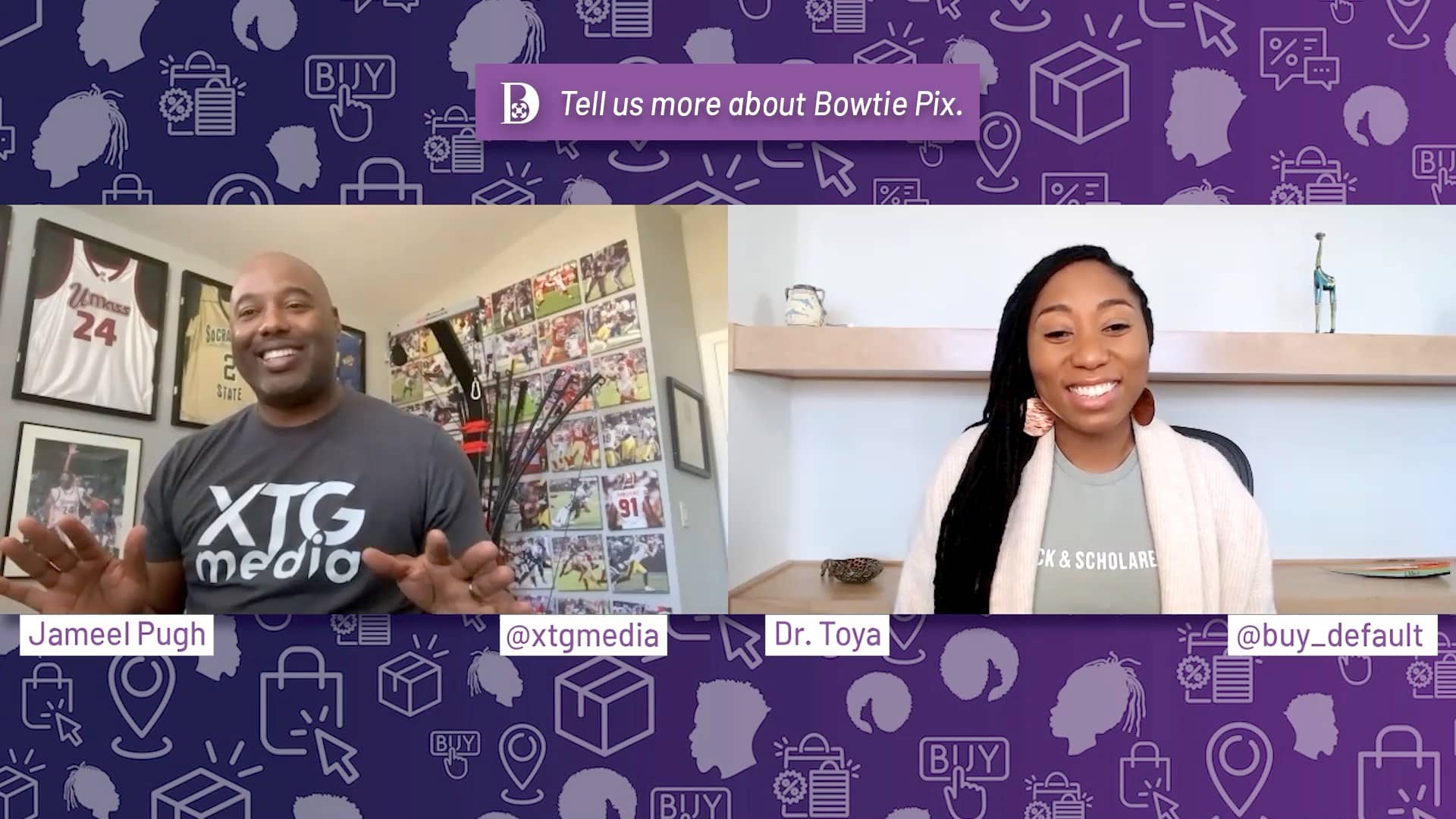 The Buy Default Highlight Reel highlights the members of our Buy Default Business Tribe: Black-owned businesses who are listed on our directory and cater to the Black community.
Jameel Pugh is a Multimedia Specialist and the founder and CEO of XTG Media, a multimedia production agency offering the highest quality of products to enhance your personal or company's experience. Jameel is a highly educated, multitalented, former professional athlete (and future business coach ;-p). From professional sports photography and podcast production to college and career counseling; Jameel's expertise extends far and wide. Watch as he shares his journey, talks about all of his many ventures, and drops so many gems about life and business!
View their directory listing here
—————————————————–
Buy Default is a curated directory of Black-owned businesses and Black professionals who cater to the Black community.
Our mission is to be a centralized location where you can find everything you need to live your best life!
We are more than a directory. We are an affirming platform that reflects our true beauty, diversity and joy.
Explore our directory to discover all of the amazing Black owned products and services that were made especially for the Black community. Everything BLACK, Buy Default!
—————————————————–
FOLLOW US ON SOCIAL MEDIA!
SUBSCRIBE TO OUR YOUTUBE CHANNEL!
Related posts