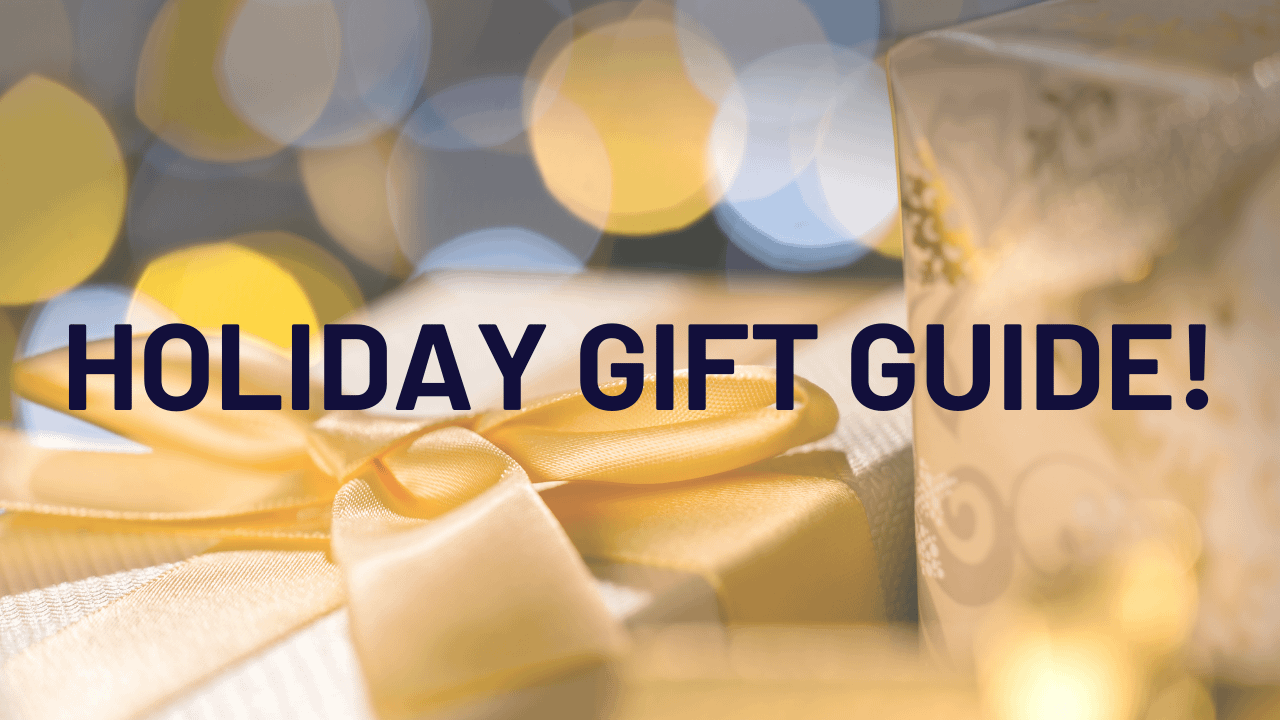 We're back with another installment of our Holiday Gift Guide!
We hope you have cash left over from your weekend of shopping because this Cyber Monday we are helping you find unique gifts for your friends.
These last two years have been a lot for most of us and we've had to lean in to our support groups, now more than ever. Friends have become family as we all try to stay safe together. The holidays are here and you want to get something special for your tribe. Here are some gift ideas to make your shopping easier!
Naturalistas will love Accented Glory and their hair accessories that are "natural hair friendly"; created with fabrics and materials that minimize damage to kinky, coily, and curly hair. They offer afrocentric jewelry as well!
Ekocreashuz has unique and beautiful accessories made with semi-precious gemstones, recycled metal, wood and seed beads and repurposed leather. Every piece is handcrafted and inspired by nature and beautiful scenery, colors and geometric shapes, we create unique, timeless, wearable pieces of art for women and men (we haven't forgotten about you, guys).
Discount code available!
Who doesn't love a good headwrap to accentuate any outfit or transform a washday emergency run into a fashion walk? Here are some businesses that offer headwraps and other accessories.
Aloha Glamour Bold Afro-Hawaiian designs.
Cee Cee's Closet Authentic African headwraps and fashion sourced in Nigeria.
Draped Authentic African Ankara sourced directly from West Africa.
Harambee Crafts Modern handcrafted goods focused on the Kwanzaa core principles to honor African heritage and uplift our community.
Wrapped in My Roots Soft, super comfy and stylish high quality wraps are used to preserve your hair.
Games always bring people together so you can't miss with a fun card game!
Hella Awkward Card Game A card game made to deepen connections and stimulate memorable moments all while having a damn good time.
PO'UP! Card Game PO' UP! Card Game is the first Black collegiate drinking card game that will give you nostalgia and make you PO' UP!
Candles are essential to complete any self care routine and these brands offer high quality candles and aromatherapy!
Finally, gift sets are available from Triple O Polish  an inclusive nail polish brand! OOO Polish provides imagery of underrepresented skin tones paired with imagery of colors many women feel like they could never wear.
Discount code available!
Check out our IG and FB stories for sale alerts from all of our Business Tribe brands!
Happy Shopping!
Related posts